If you have checked out the investment page on the site you have seen that shoots that have a DVD supplied come with packaging designed for you and your shoot. Now that sounds all nice in words but you can't really get a taste for it unless you see some samples. After receiving confirmation from that the two discs that I sent out were received I'm now posting them on here – I didn't want to ruin their surprise at all.
I had three discs ready to go out. I also had some new lighting equipment that I wanted to play with so a quick DVD photo shoot occurred. I'm still trying to perfect where and how I shoot these bad boys to demonstrate how freaking cool they are – well I think they are cool anyway. All wedding photography, family photography and engagement shoots receive their DVD in a case like this. The wedding photography DVD case is actually larger (think movie DVD case size). Featured here are Megan and Andre's engagement shoot, the Caccamo family shoot and Nat and Matt's engagement shoot.
The first two shots are all the DVDs playing nicely together: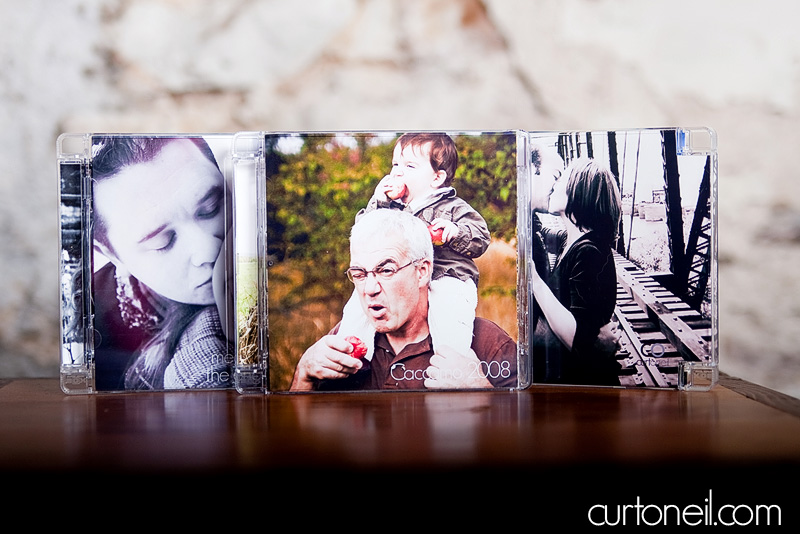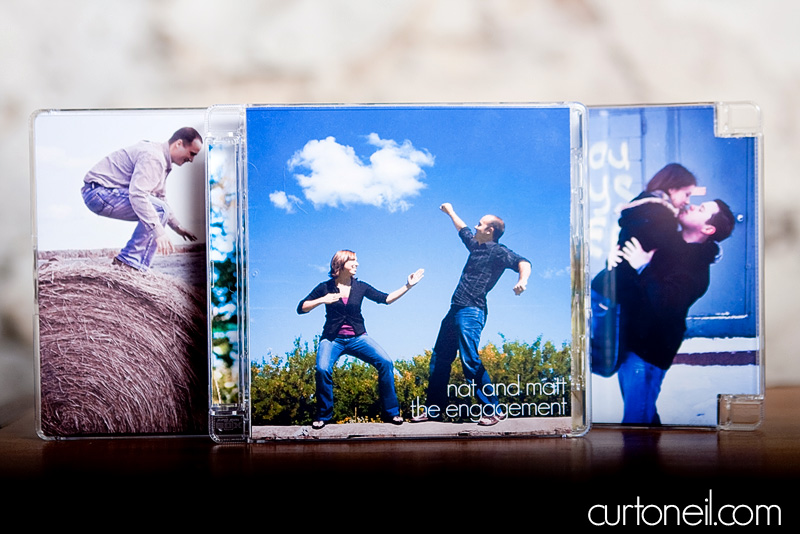 Now some front and back shots of the cases: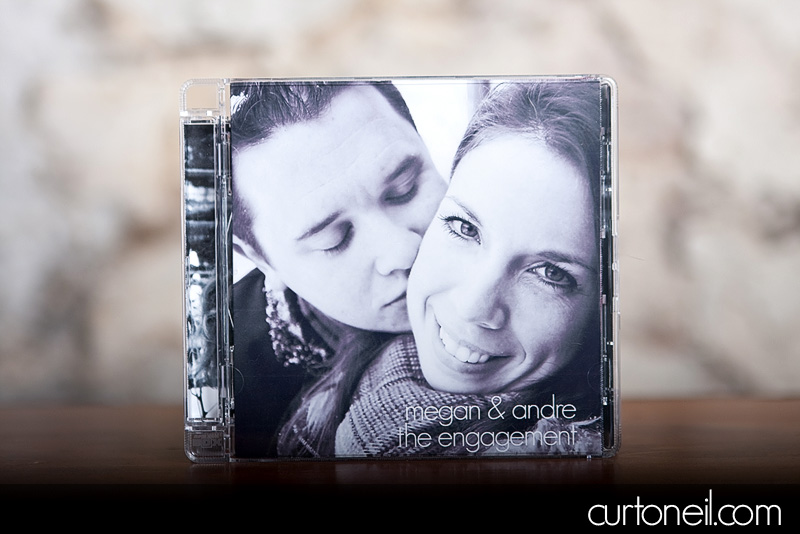 And some of the inserts:


And one showing off the case opened up with the disc inside:

And to finish off here's some detail shots of the cases:



I think I may have sent out a form letter with fill in the blanks for feedback on them as Megan sent along the following message:
"a disc of awesome wickedness did arrive in my mailbox today!! Fabulous cover…it was definitely worth the wait!"
and Nat sent this to me through email:
"We received our wicked dvd of photo awesomeness! I haven't had a chance to look at the photos again, but I'm diggin' the dvd cover! Looks awesome!"
Let me know what you think and if you're digging what you're seeing leave a comment or contact me through the contact page.