In the first of many look back posts I bring you Donna and Rob. This was technically a family shoot but they are a family of two so it was treated as a mixture family shoot and engagement shoot. This was done back on November 5th which was probably the last nice day here in Sault Ste. Marie.
We started the day off at Dish, a local espresso bar and cafe.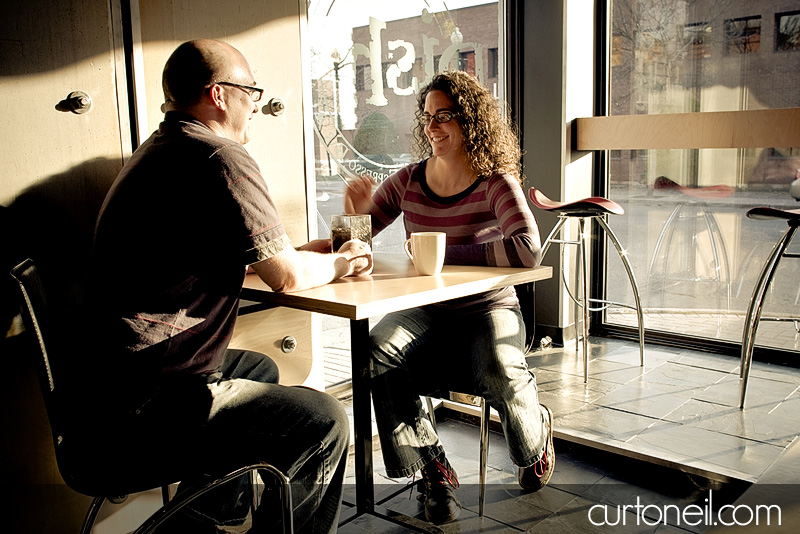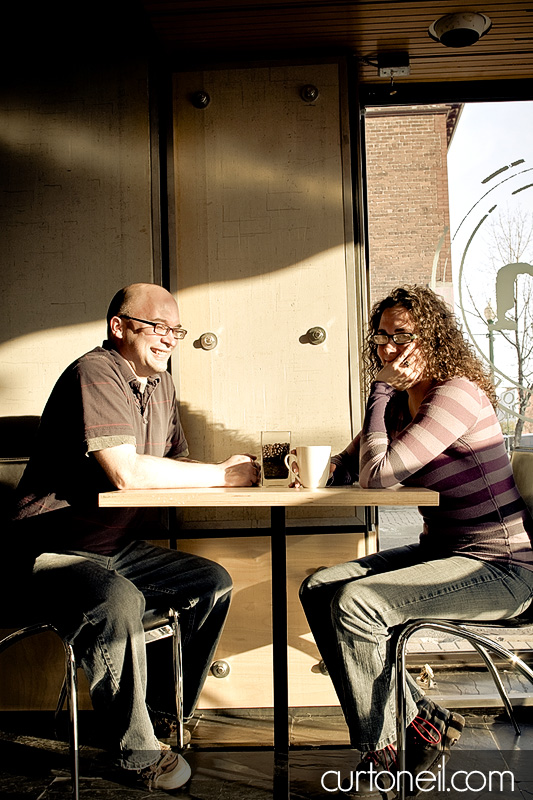 Donna is another local photographer who covers the entertainment scene for one of our online news sites. We met a few years back when I was shooting local bands at some of our local hot spots. Rob fancies himself a audiophile and can also be found where the local bands are playing. Donna also likes graffiti and has tried the art form out here or there so we made our way downtown to some of her favourite walls.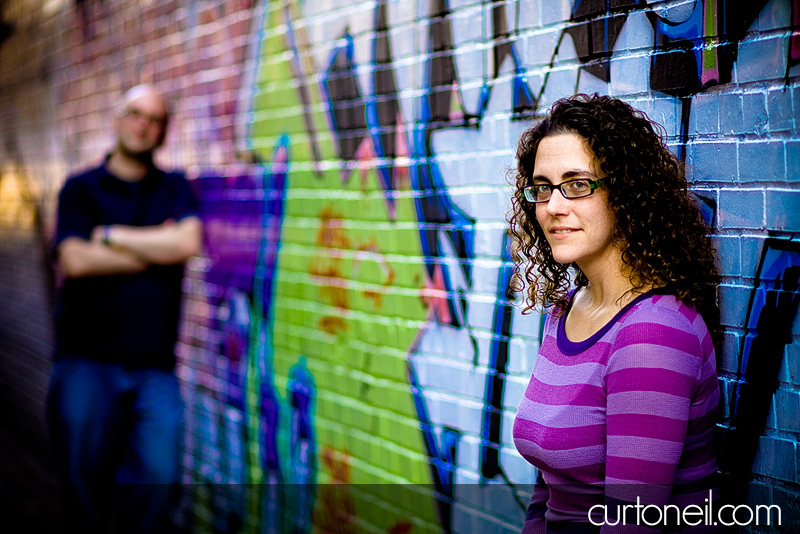 We continued downtown looking for that urban, edgy, rock feel. We dodged in and out of alley ways looking for the best walls and textures to shoot against. I love shooting with architecture that has texture and uniqueness to it.

It also wouldn't be Donna and Rob if they didn't have one of their classic poses. This isn't a one off shot either, I think we came away with 3 or 4 similar to this by the end of the shoot. Every time I'd have them posing together this would be the first result I'd get.

We finally made it to the old brewery downtown. The building is somewhat falling apart since the brewery went under a few years ago. This once again is a bonus as it provides a great background to the rest of the shots.




It was a great day for a shoot. Thanks Donna and Rob for hanging out with me for the afternoon. How I miss being able to put my camera down on the ground and realize that it is not sinking into a pile of snow.