This past Saturday I got to spend the day enjoying Marissa and Adam's awesome wedding. Below you get to have a glimpse at the sneak peek. The morning started off with rain and overcast but the sun came out before noon and we couldn't have asked for anything better. I began the morning bouncing between Marissa's parents' house and the salon where the other girls were getting ready. The girls definitely kept me in check at the salon and made sure I knew all six of their names before leaving. Marissa's next door neighbour spent the morning cleaning up his beautiful yard so that we could use it for some pre-ceremony pictures.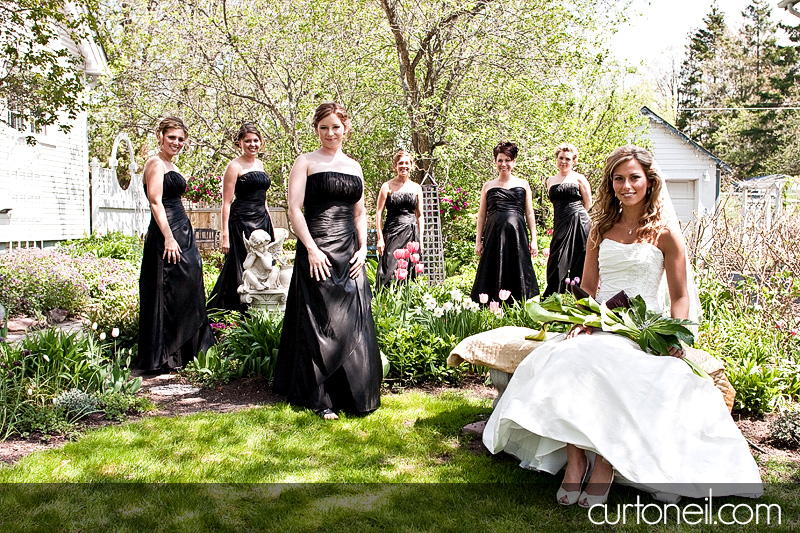 The wedding ceremony and reception were held at the Water Tower Inn in the Sault's north end. The Inn provides a great small ceremony location in the corridor just outside the main hall. After the ceremony we stayed close in the area and used some garages and older buildings for some fun formal shots.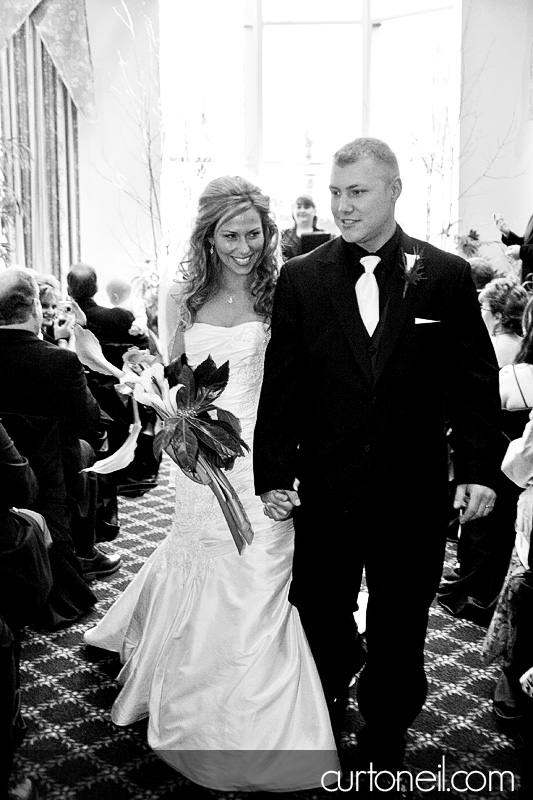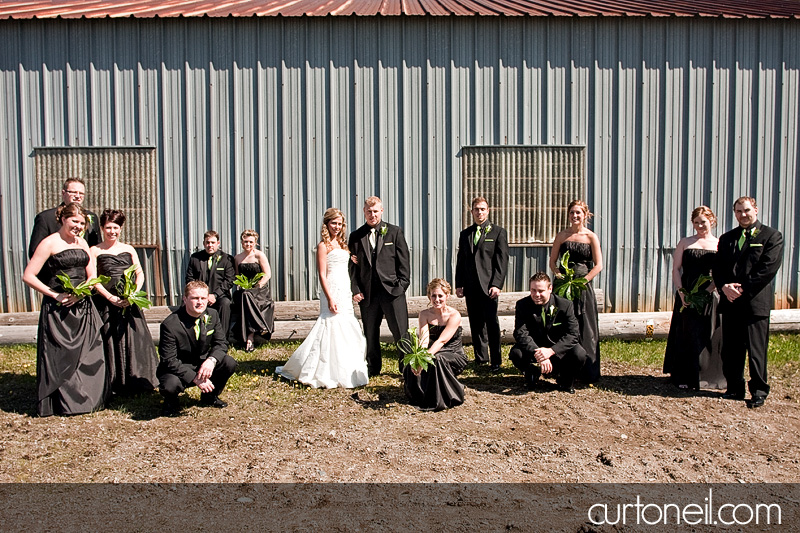 Marissa and Adam were willing to allow me to steal them away for some time during their reception for shots of them together. We started off just outside in the courtyard tucked away in a little corner.


And we even made it up to their suite and if I'm being honest I love this shot. Marissa worked this shot with just the right amount of attitude.

To end off I'll give you a shot of the hugely awesome calla lily bouquet designed by Trevor Feilder from Flowers with Flair – Trevor was also responsible for the complete design and decoration of the hall which was amazing. He even helped out with the setup of this shot.

To Marissa, Adam and little Ryder all my best. To the Gaetano clan; Randy, Sandra and Kristian thanks for letting me be apart of the family for the day and to the bridal party thanks for putting up with me for so many hours.