This past Sunday I shot Jess and Mike's engagement shoot. We were originally schedule to do it on Saturday but Sault Ste. Marie weather being what it is we had a drop in temperature and snow fall. That is correct, we had snow in the middle of May. Sunday turned out to be a better day weather wise in that there was no snow but we did battle with approximately 50 km/h wind gusts.
We hit up some common local attractions including the Essar Center and the Court House as well as some back alley ways and finished the shoot off out at Hiawatha Highlands. Hiawatha is a great nature preserve located in the northern part of the city and added a great contrast to the urban feel at the start of the shoot.
On with the pictures: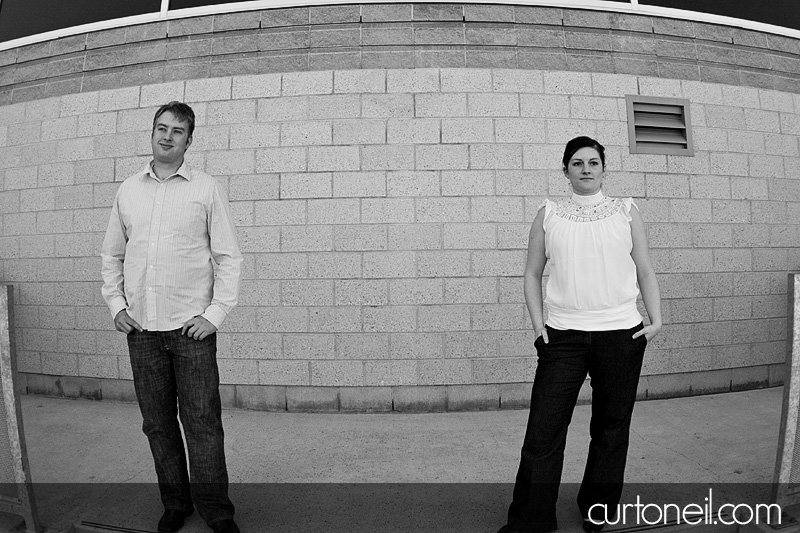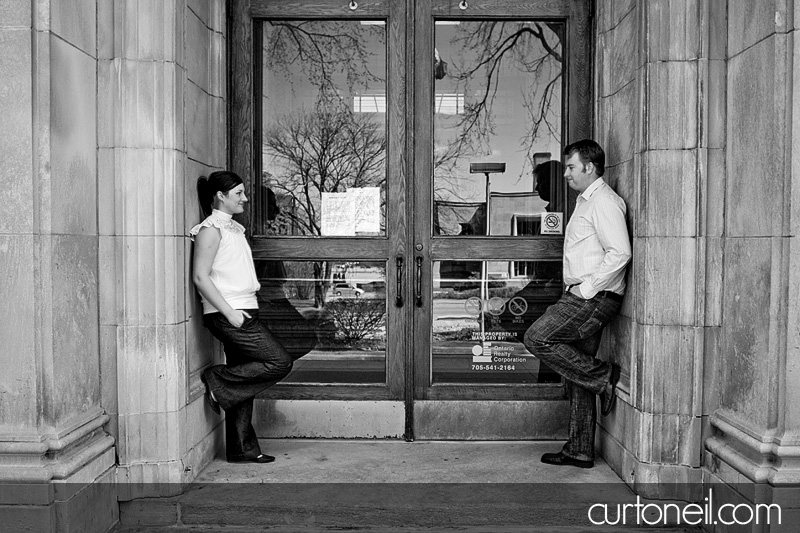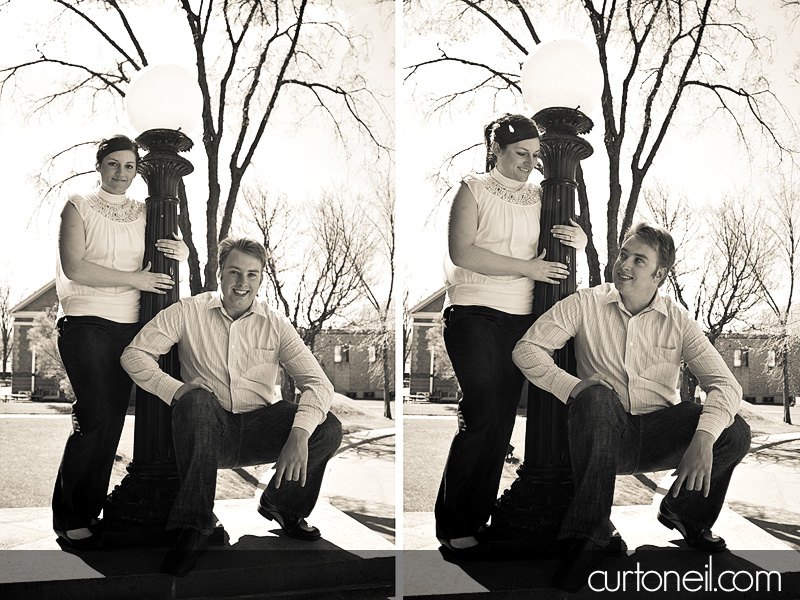 Jess and Mike, thanks for the great day and actually following through with some of the crazy ideas I came up with. Looking forward to your wedding in July where I get to be a guest!
As usual feel free to leave a comment below.