You may remember Gisele and Derek from their recent engagement shoot. Based on the latest rainy days we've had in the Sault their warm and sunny wedding day at the end of May seems so far away. Gisele and Derek had a great ceremony at Willowgrove United Church, we shot some bridal party shots at Hiawatha Highlands and then the reception was held at the Water Tower Inn. A surprise for Gisele and Derek at the end of their ceremony was having the boys that Derek coaches hockey for come out with their hockey sticks and make an archway for them to walk through; this is something the team does after they defeat other teams during tournaments. Gisele, Derek and myself were able to sneak away at approximately 11PM to quickly grab some couple shots around the grounds of the Water Tower Inn.
It was a great day and I wish the best of luck to the two of you!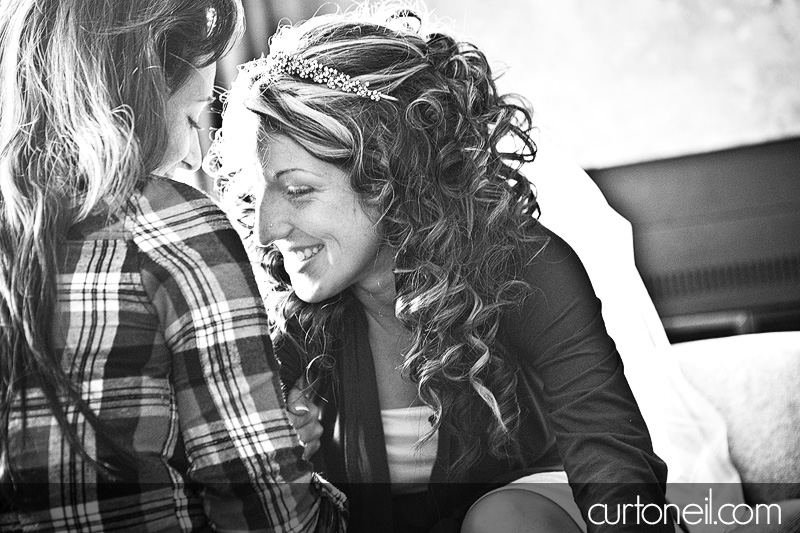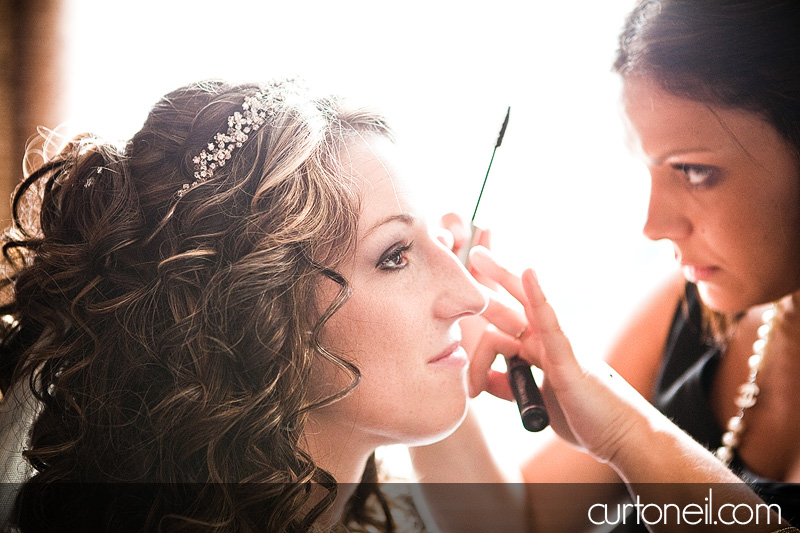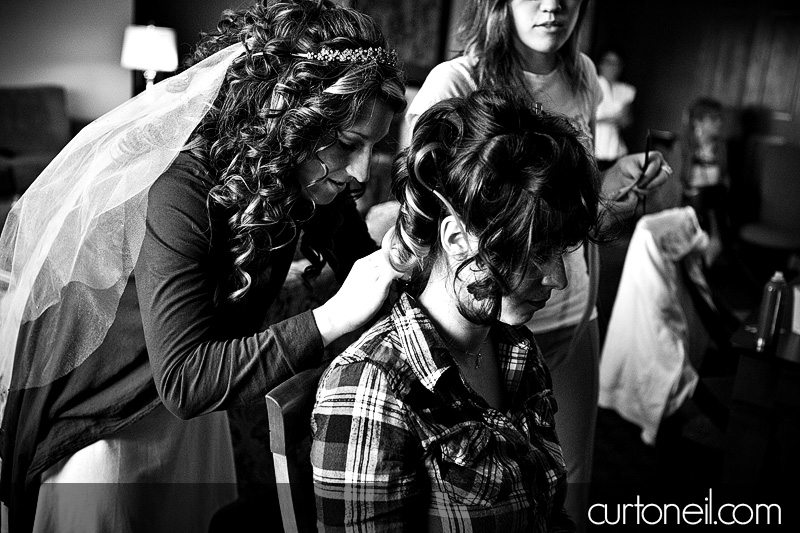 The final image below as shot by Derek as we were walking around the parking lot finding locations to shoot at. Even though Gisele and myself are no where near in focus I had to put it up to show the fun that I love to have with my couples. Once again, thanks for the great day guys!