Here is my second and final installment from the Battle of the Bands where the winner received the ultimate prize of getting the opening spot for Kiss when they play here later on this month. In case you missed the first installment featuring Lion Ride you can check it out by clicking this link.
On the final night of the battle I shot 4 of the 10 bands with one of the bands winning the battle and the other taking the runner-up slot. Considering there was no official "rest of the pack" results I'll say the other two bands below placed third and fourth – yes I have the power to do that. Why did I only shoot four bands? If I'm being honest I was really only there to shoot Lion Ride. When I arrived a friend asked me to get some shots of Blues Harvest so I obliged, I asked Buzz from Garden of Bedlam if he'd like a few shots as I've known him for awhile and thought I'd warm up and finally Nixxon Dixxon got some love as they had a sound problem during their first song and I felt bad for them – so this is their mini consolation. Sorry guys.
We'll kick it off with Garden of Bedlam who won the battle and will now open for Kiss with a 30-minute set on December 15th. I've known Buzz since he played in Barfly along with Marco and Jammie Pedalino, Ben Garcia and Mike Yakasovich earlier this decade – it's weird to write that and realize it's been almost 10 years.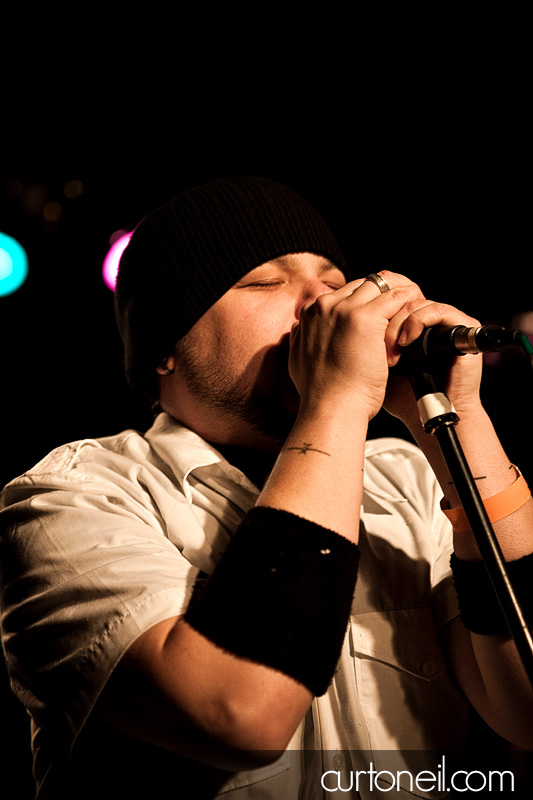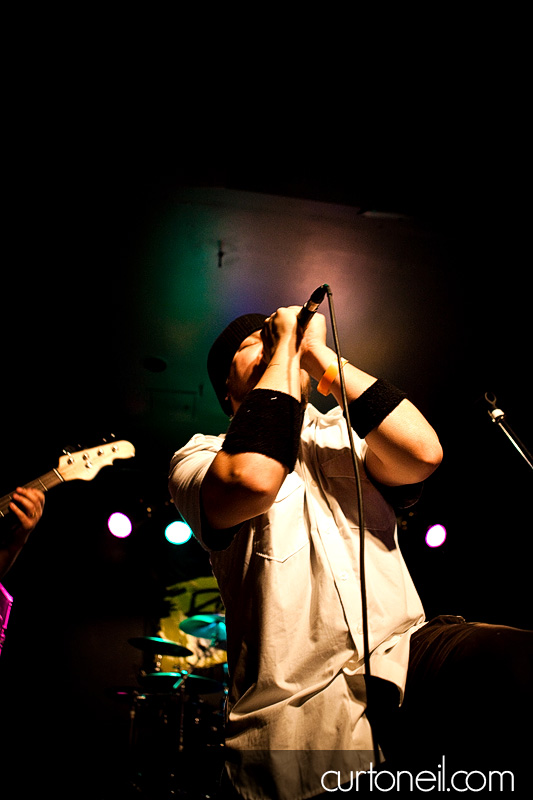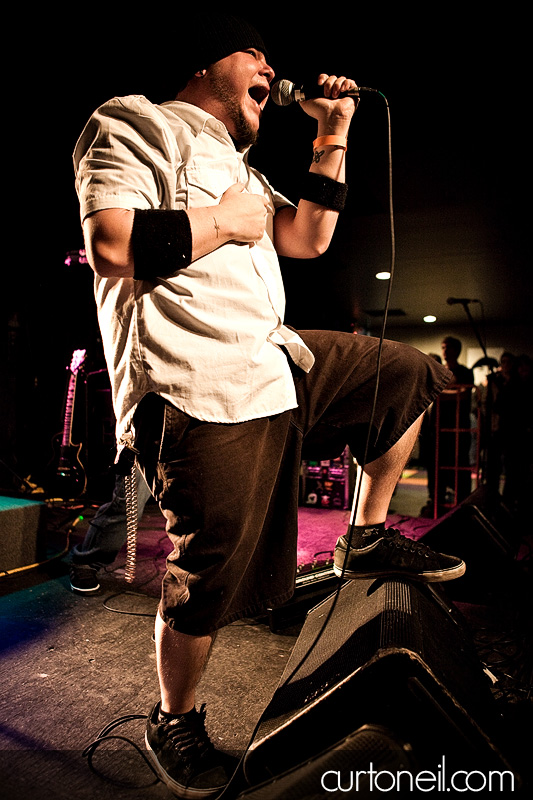 Next up is the first band of the night – Blues Harvest. Blues Harvest features the incredible Ed Young on drums – sorry other guys in the band I don't know you. But I know Ed and I know Ed loves more cowbell. Did you know that for a drum show Ed put on with the equally awesome Cliff Alloy he put together a cowbell contraption featuring every cowbell he could get his hands on? The song was basically Ed and Cliff hammering away on cowbells for 5 minutes all because I kept asking for more cowbell (I own a shirt).






And wrapping it up we have Nixxon Dixxon the only band crossing the border and representing Sault Ste. Marie, MI. Their MySpace page actually has them covering a Kiss song so how can you not like them? In their originals performed for the battle they definitely had an Ugly Kid Joe feel and at times (to me anyway – I'm no expert – I'm a photographer not a musician) they had a Buckcherry feel – I was waiting for Lit Up to kick out of them at any second. But on to Ugly Kid Joe – I was late getting into the music scene and my first two tapes which I still have somewhere (yes tapes kids) were Ugly Kid Joe – America's Least Wanted and Offspring – Smash. Now that's some good music.