If there was one word to describe Jenn and AJ it'd be troopers. Two words: Super Troopers. In contrast to the nice sun filled fall morning that happened during the Torresan Family shoot; Jenn, AJ and myself experienced a multitude of Northern Ontario weather in a matter of hours.
The plan was to do the shoot out at Jenn's family camp at Haviland Shores (that's the nam I made up for it right now, it may be called something else) north of Sault Ste Marie. and with the morning we just had it seemed like great weather for it. While I waited for Jenn and AJ to come pick me up it started raining, no big deal, it looked clear to the north. After we drove for a bit the sky was clear and everything seemed like the shoot was going to be full as awesome. Then the rain came harder and harder and just for good measure a little bit harder. We found refuge at our first location inside a boat hangar – I'm pretty sure it is not called a boat hangar but if it is I'm a genius. After a few shots inside the sky was clear again so we decided to head back outside. By the time we collected our belongings it started to rain again. Off to Jenn's camp.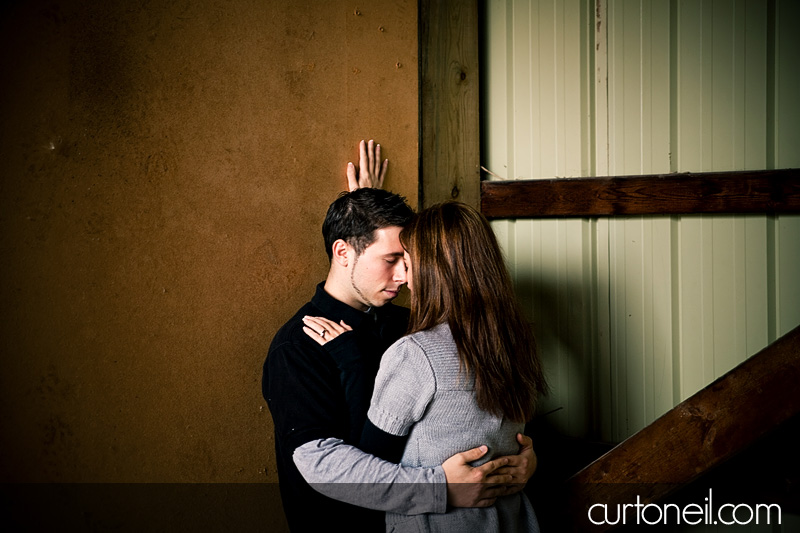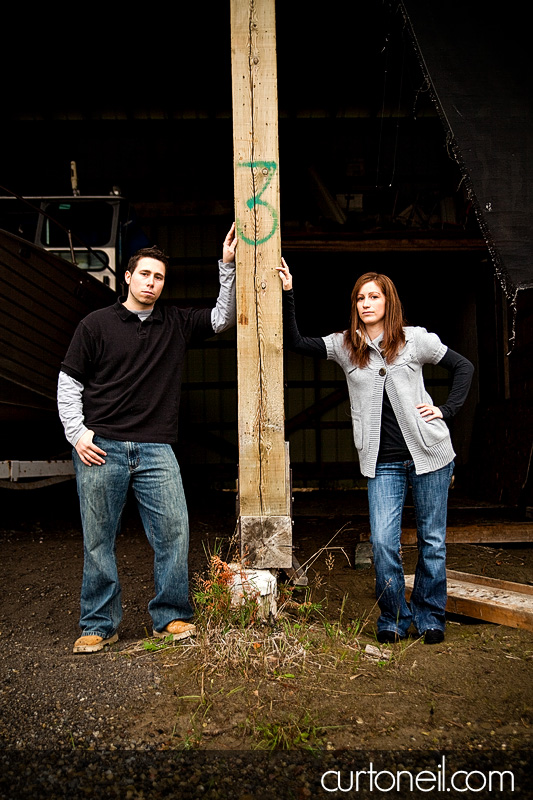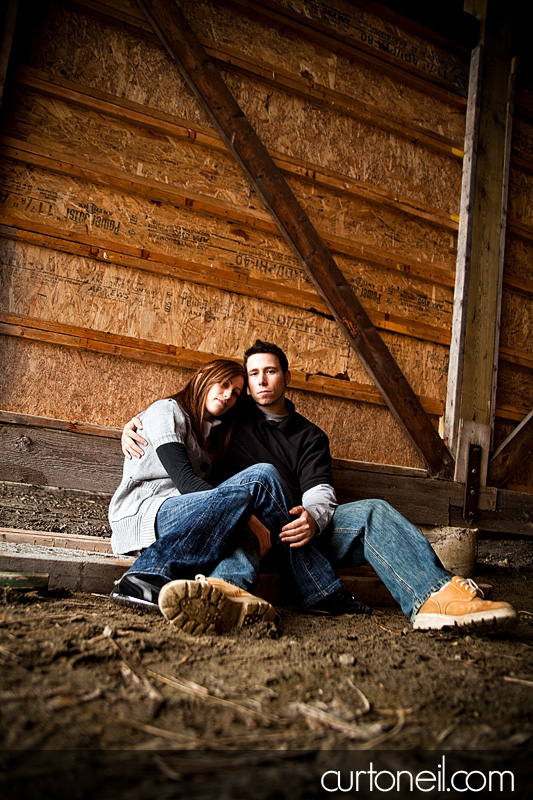 If you are Jenn's mom you probably want to just skip the next paragraph and just look at the next grouping of pictures.
As it turns out Jenn isn't quite fond of all of the awesome retro furniture inside the camp which I'm sure would sell for millions of dollars to trendy hipsters who dig furniture from the 70s. I loved it. She just kept shaking her head. While we were seeking refuge in the ultimate time warp of cool the rain turned to hail and sleet and the sky just looked ominous. So outside we went! In the sleet, in the hail, in the cold. Super awesome. We would plan a shot and location indoors and then run to that spot outside – the rain/sleet/hail combo was so bad I couldn't even see clearly inside my viewfinder but they just kept trekking on with my all of the crazy ideas I had.





After we warmed up it was time for home. But no trip is ever complete so I had them run outside some more in the rain to get even more great shots. Needless to say the heater was on full all the way back to the Sault. Thanks for the great afternoon guys and all the laughs we shared.