The sample albums have arrived and they've gone through their own mini photo shoot in my front yard. My neighbours already think I'm crazy I'm sure so me telling albums to "work it" is not anything strange to them. I think these albums are simply awesome and that pictures alone do not do them justice – you must see these albums and touch them. Bring a napkin or something to wipe up your drool though. Because each album stands out on its own I'll be putting each one up separately – I can't have you going super crazy all at once we need to take this slow.
The first album I'm debuting is what I'm calling the Brag Book. I'm calling it this simply because we all know you brag about your shots to your family, friends, coworkers and random people on the street so why not have an awesome album to show off some of your favourite shots. These albums are customizable and can come from a size of 5×5 all the way up to 12×12/8×12/11×14. From there you can choose cover options from fabrics, fake leathers and real leathers in some crazy different colours.
Why a 5×5 album? Why not? For the moms out there you can slip this into your purse and carry it around with you. When you want to show off your family photos you have a simple yet funky album that will make your shots stand out even more. These albums can be used in any number of ways from the one above to parent albums after your wedding – pick out some of your favourite shots and give them to your parents as a gift.
But enough of all of this talk – on to the pictures.
This is the Brag Book in 8×8 format in a red faux leather cover:

A few of the pages from the book: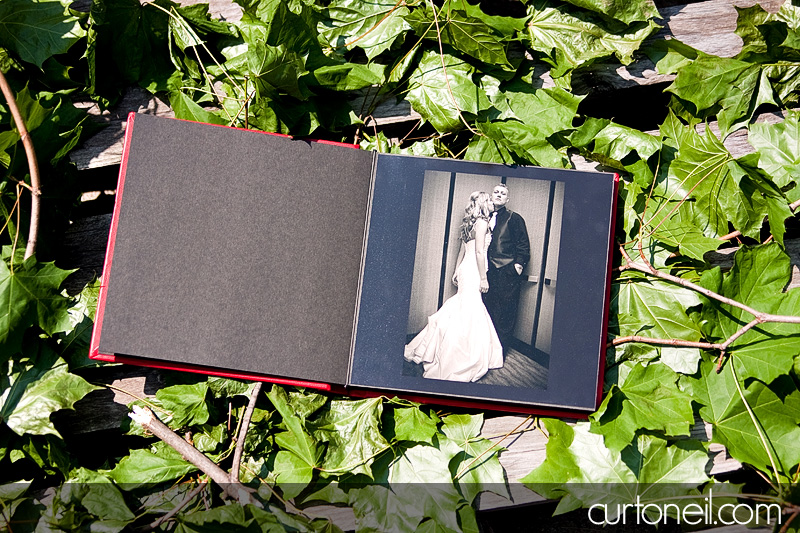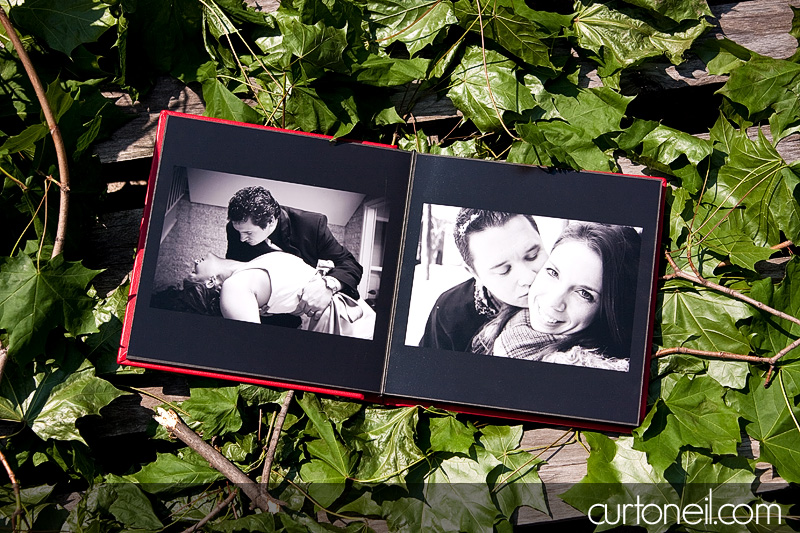 And a couple of shots showing of the thickness of the pages:



And what better way to end this off then a teaser of the other two albums:



If you would like to get together to see these in person or talk about getting your own feel free to contact me.