The last couple of nights I've been shooting Jes and myself for a top secret project that I cannot name or tell you about. The fact that I've said this much may have already put my life in danger. Seriously. But I'm a risk taker so below is a teaser (outtakes) for the project. But shh, don't tell anyone.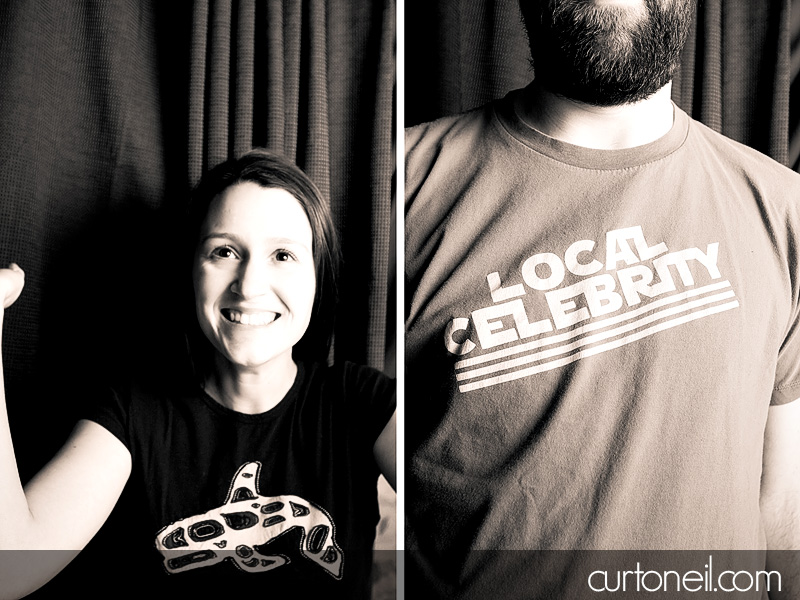 Now if all the ladies will stop staring at my fabulous pectorials and the guys can stop drooling over my absolutely awesome beard we can continue on.
Jes and I getting ready to head out on our big Vegas vacation which starts tomorrow. It's not really big and not really a vacation but a quick get away for us. While there I'll be shooting our own engagement pictures – how fun is that going to be? Anyway, it is going to be great to get away from the deep chill happening here and get to sunny Las Vegas for a few days. I will be throwing the shots up on to the site when they are ready.
If you haven't already checked out the contest, be sure to get your entry in for a free shoot. If you do not see your comment appear right away don't worry, I will have received it and have to approve them first.