As you may or may not know Jes and I headed to Las Vegas last weekend to shoot our own engagement shoot. I've had some people asking me how the shoot went and they want to see some of the shots we got so here is a quick sampler of what we were able to get on our days there.
This first one was shot at the entrance to the Mandalay Bay. Some crazy ninja action broke out and this is me showing off my patented ninja / Super Mario jump. I wouldn't mess with me.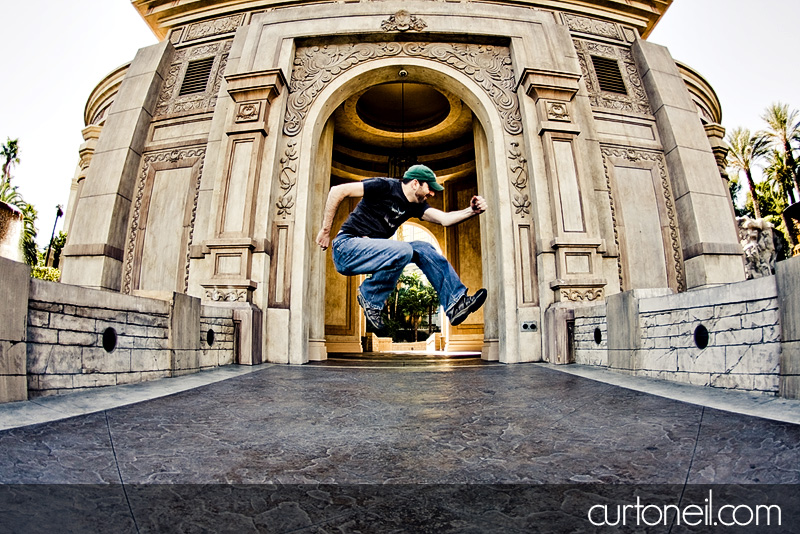 Next up is a shot from our last day there. Saturday in Vegas is busy, very busy. We set this up outside of the Paris Hotel and Casino. Right behind the camera location is the sidewalk going down the strip and adjacent to that is a bus stop. As we were setting up this shot and taking it people were stopping on the street and staring at us – I actually have a shot with a guy standing behind us looking at us. We stole the pose from my photography friend Bobby Earle – the only difference is he did it with the real Eiffel Tower.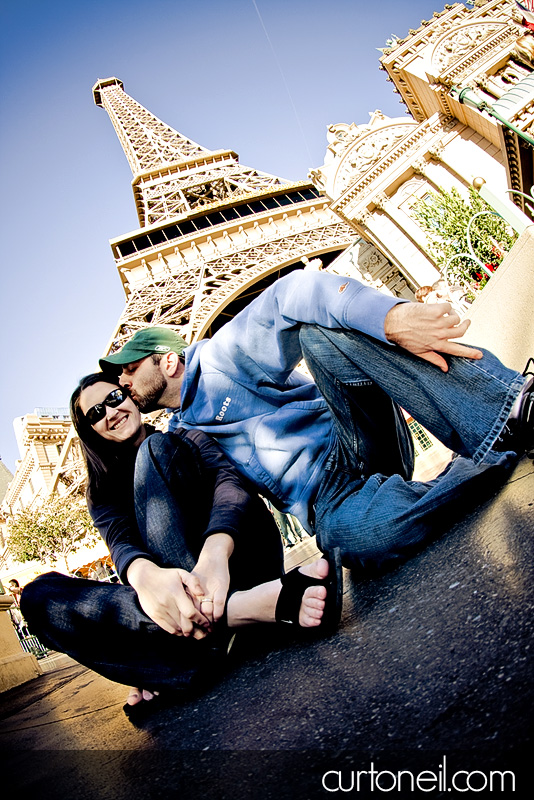 The last sneak peek shot is a single one of Jes. We set this up outside of the New York New York casino. The wood barrier is what you see when you exit part of the hotel, on the other side of it is the Brooklyn Bridge replica. Once again we had people watching us while shooting. You would assume when you are in Vegas there are enough sideshows going on that people with a camera wouldn't be that big of deal. As an afterthought we should have charged a fee to observe and maybe we could have paid for the trip.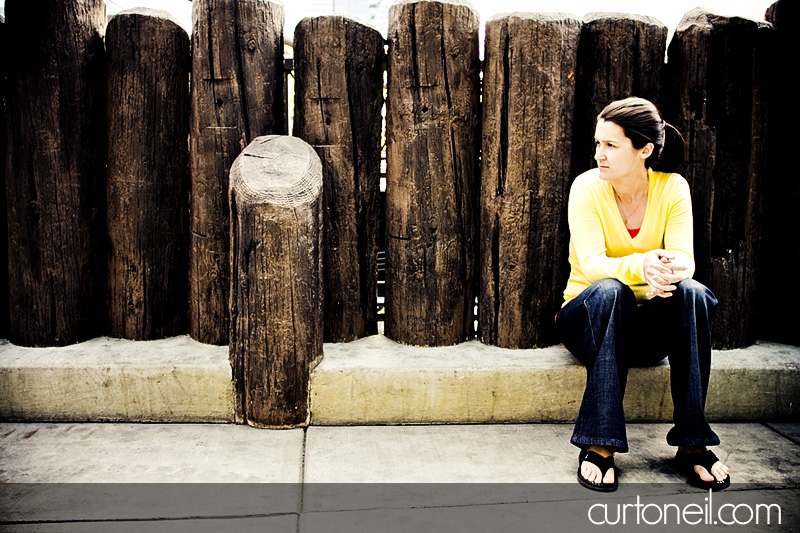 There will be a lot more to come. Let me know what you think of these. Don't be shy.