This past Saturday Megan and Andre were wed at the Sault Ste. Marie Golf Club. Throughout the entire day leading up to the wedding it would rain, stop raining then rain some more. They were both really hoping for their perfect outdoor wedding but were not sure if the weather would cooperate. Megan's maid of honour Chantal promised Megan "rainbows!" (insert hand movement here) and by the time the wedding was slated to start the rain had stopped and the sun broke out. After some quick modification to the ceremony area Megan and Andre's wedding was adjusted from under the tent set up to protect them from the rain to out in the shining sun.
After the ceremony we bussed to Bellevue Park and shot quick enough to outwork the rain that was ready to start pouring down again. It got a bit chilly at the park but the guys were the perfect gentlemen and provided their coats to the girls. The clouds with the coming storm provided a perfect backdrop for some of the shots as well.
If you want some more Megan and Andre goodness be sure to check out their engagement shoot from earlier in the year.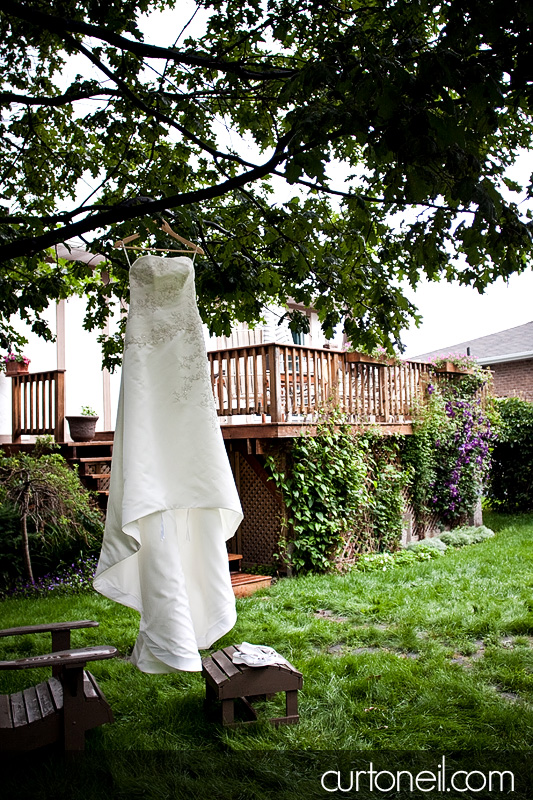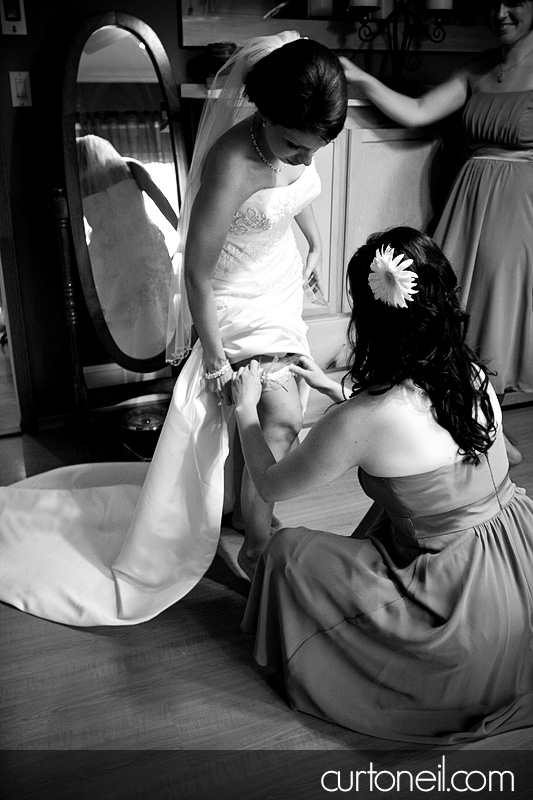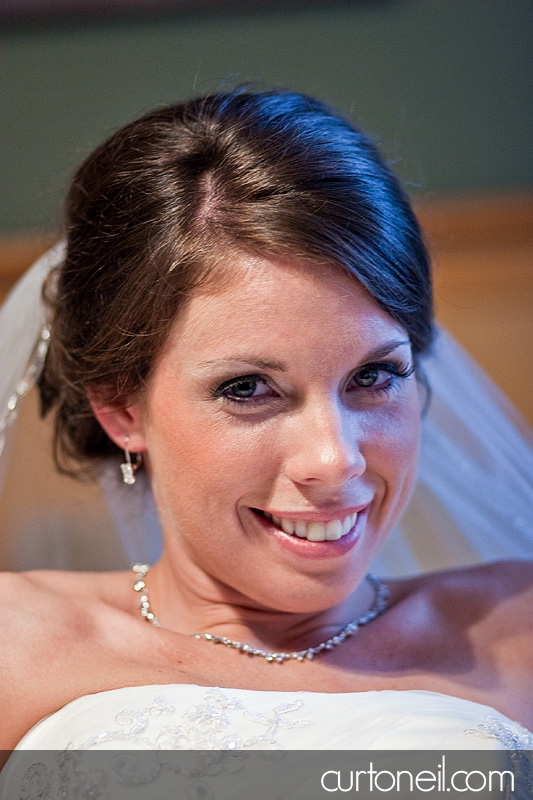 Below is Megan and Andre's walk back down the aisle as a married couple. They provided bubbles for the guests to blow as they walked. As a warning to all other brides and grooms planning this – wear eye protection – bubbles into eyes do not make for good pictures or happy brides for 20 seconds while she can't see.





There is a debate going on for the following picture on "who jumped the highest" so please leave your choice in the comments. To assist you from left to right; Tasha, Kim, Erin, Liz, Chantal, Megan, Andre, Nick, Jason, Jake, Anthony and Tyler.