Lisa and Scott were my second wedding in February this year; Lisa was also my second "sister wedding" of the year with me shooting Andrea and Scott's wedding back in 09. Lisa and Scott had their ceremony here in Sault Ste Marie and then we headed out to St. Joseph Island for their bridal shots and the reception. Lisa and Scott (and the bridal party) were super awesome troopers and braved the cold down at the Richard's Landing marina for us to hammer out the shots; I remembered my boots this time so I was a happy camper. Remember girls, if you're having a winter wedding I'm making you go outside no matter what so be prepared for the cold!
As a special surprise for Lisa and Scott (and everyone else); one of Lisa's uncles arranged for Steve Poltz to be there to sing their first dance song for them live (if you don't know who Steve is go check him out). Steve ended up putting a mini concert on for all of us and it added that extra bit of awesome to the reception. I'd like to say I added the other bit of awesome but you'll have to check out the bottom of this post for that bit.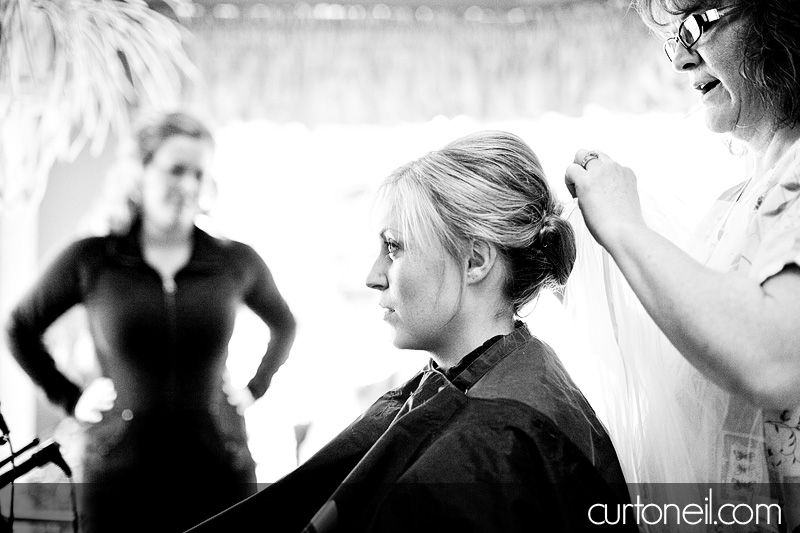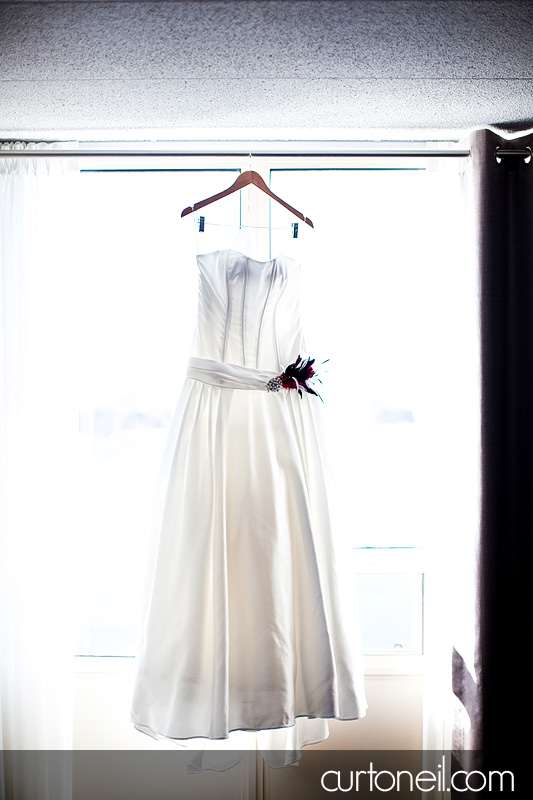 Photographer Tip #9238Z-CVI:
If the wedding cake is on a table and that table has a table cloth and that table cloth looks very close to a hot light and you think "hey I should possibly move this a bit so that we don't start a fire" just go find someone else to do that. You see, sometimes the whole table may collapse as soon as you touch it and then the cake may or may not going flying off of it and smash against the wall. I'm not saying that is what happened here but it might have. My camera may have also been handed to me as it was sitting beside the cake by the wall. The pictures below are after the top two tiers were positioned back upright after being removed from the wall. Lisa's mom is the one who made the cake (seen in the last photo).