Here's another wedding from August; it's Jess and Kyle this time around. If you remember their engagement shoot at all we ended it off at a backyard/neighbourhood rink so it was only fitting that for part of their formal session we headed to Elliot Fields where we had a some access to baseball diamonds and a soccer field. The only downfall to this was the bright hot August sun so after we played at the fields for a bit we retreated to the shade of Fort Creek for the rest of the shoot. From there the day ended with the reception at the Marconi Hall.
Thanks for the awesome day guys!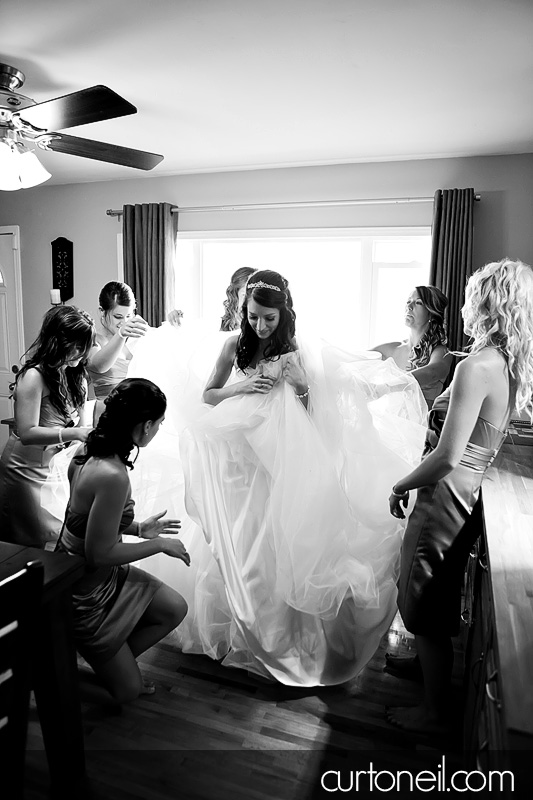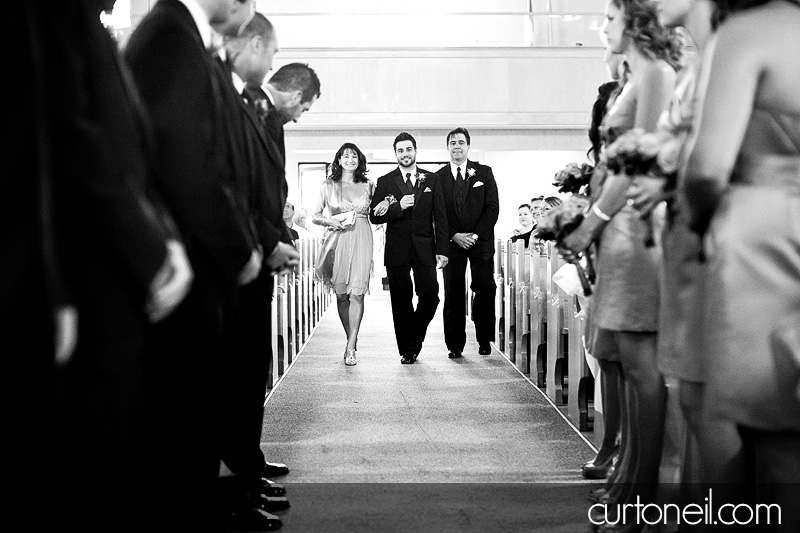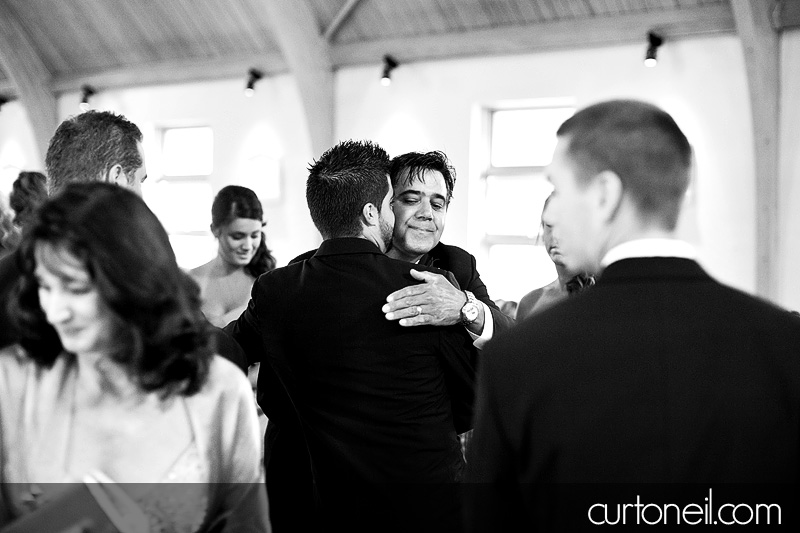 And here's a little behind the scenes action from that resulted in their sneak peek shot. It's not easy for brides to lay down in the grass while wearing big wedding dresses.