Sometimes you have to work backwards to move forwards; I'm sure some famous person said that at one point or another and it's being sent around the Twitter world as a retweeted quote by millions of people. This is essentially the case with Tara and Tony's "engagement" shoot and the reason why engagement is in quotes. You see, they're already married; those tricky kids! Tara and Tony went to a little place known as Italy and were married there; they didn't bring me along (sad face); but they are having a Canadian reception here in the Sault and I get to come along for that (happy face!).
So below you'll see an engagement shoot from a married couple; wrap your heads around that one. We headed out to Bellevue Park for the shoot mainly using Topsail Island as our own playground. What seems to have become a trend with my latest shoots I got Tara and Tony out in the water; well I was more in the water and they were standing on rocks but we were out there anyway. Tony's sister Ida was in town and came along for the shoot as well; which was a bonus for me as I put her to work as my lighting assistant.
Thanks for the fun night and I'll see you guys in a few short weeks.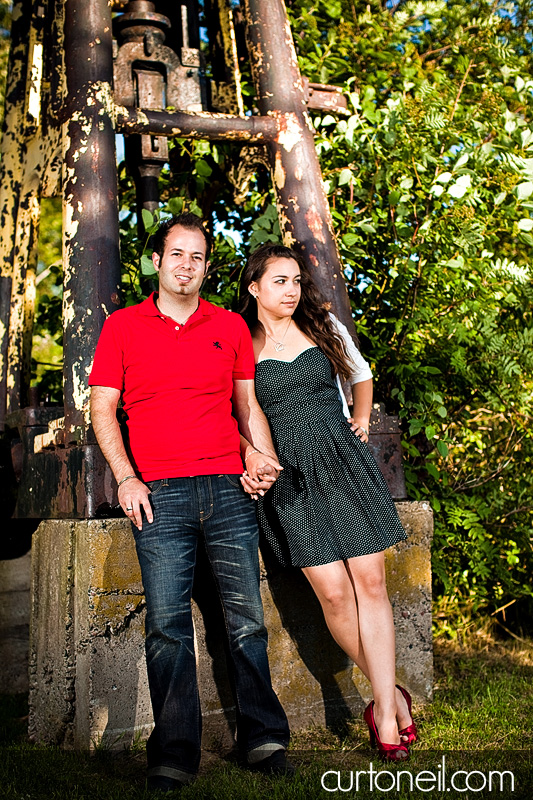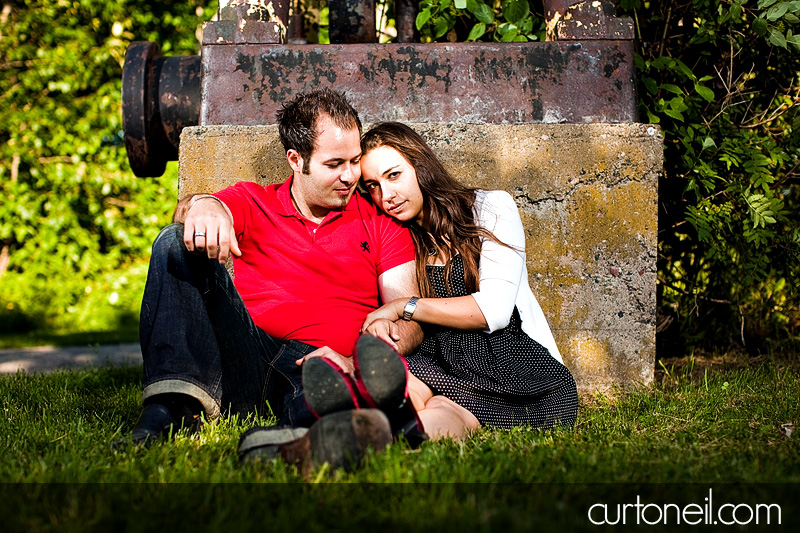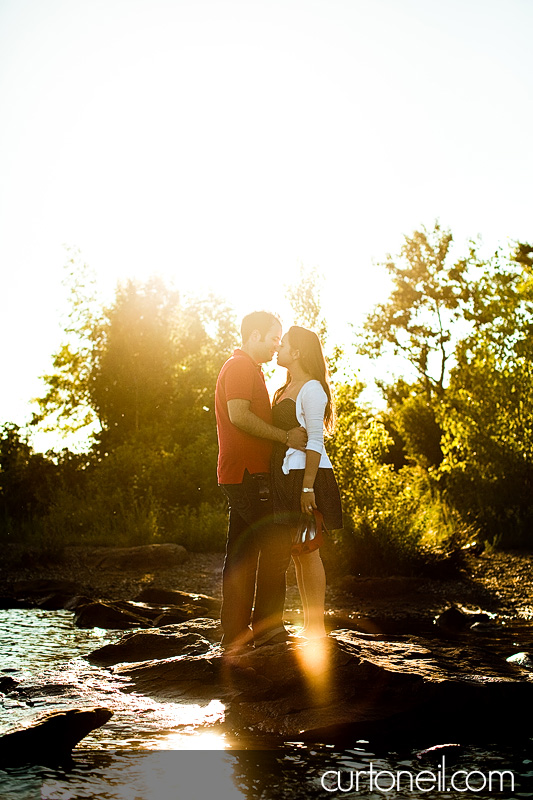 Below is a behind the scenes shot of Ida hard at work trying to camouflage herself as a tree. I think it would have worked if we added some branches to her.