Here's Sarah and Tony's awesome engagement shoot that we shot north of the Sault. We started out at Chippewa Falls and then made our way back toward the Sault stopping at a beach we saw on the side of the highway and then one more time at Harmony Beach for some better sand. Sarah and Tony were up for anything I threw at them; climbing some rocks, rolling around in sand, getting wet out in the water. If I thought it they were willing to do it. Even when we were in the water we attempted to do the run and jump into the arm thing like in The Notebook; now the 3 guys who were out there had no clue exactly what that looked like because we obviously have never ever watched The Notebook (right guys?) and then later on Tony (lighting Tony, not engagement shoot Tony) had the suggestion for a Dirty Dancing lift… maybe he has seen The Notebook.
Thanks for a great night guys and all the laughs.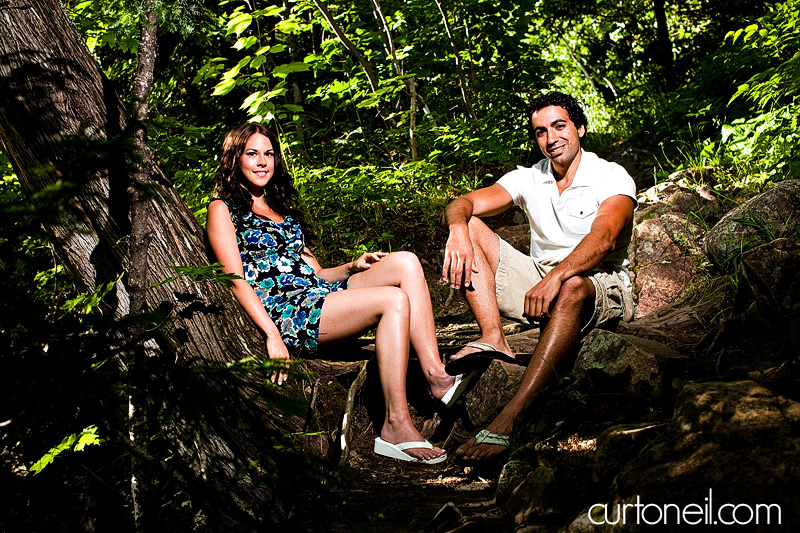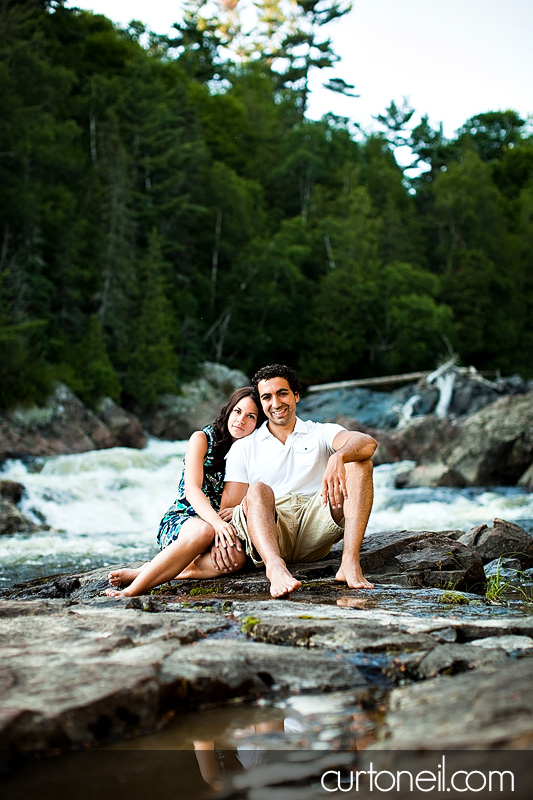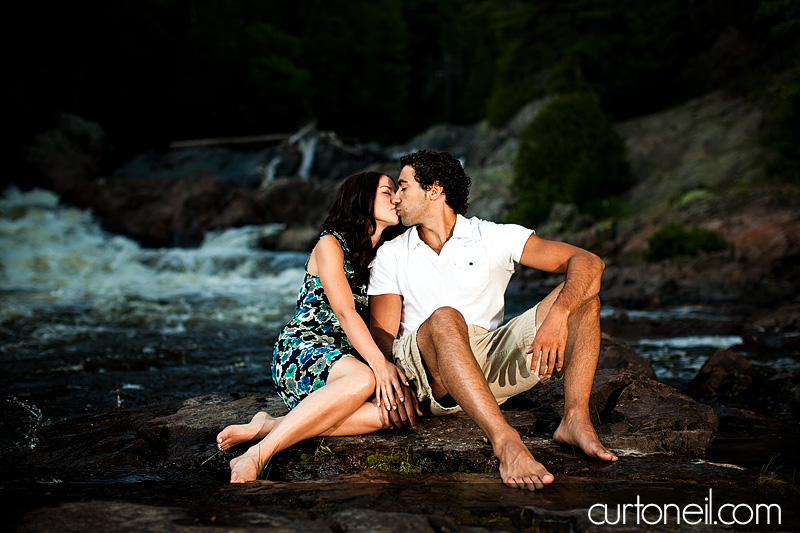 Along for the ride on the shoot and helping with lighting was my friend Tony; I knew we'd be going into some crazy situations and having someone protect the gear a bit was a benefit. He'll probably take credit for the majority of the shots above. Here's a quick shot of him making his way to a spot; even though I informed him that we would be going into water he wore runners; good help is hard to find at times.

This last shot is essentially an outtake that we laughed at during the day. I tried to give Sarah and Tony characters to be in to give the shot a certain look; instead they ended up just looking really mad at me; not everything turns out the way you want it to.