Sandy and Skip had their wedding on a great day in the Sault in the middle of July. You really can't beat middle of July weather in the Sault. As usual I met up with the girls in the morning doing all of their prep stuff; Bryan was along for the ride for this wedding and he met up with the guys. The day consisted of their ceremony at Precious Blood Church in downtown Sault Ste Marie followed up by their reception at the Marconi Hall. For the formal shots we hit up multiple locations including the arboretum by Bellevue Park and Panna with the bridal party and then I took Sandy and Skip into some alleys and finished off at Clergue Park.
Thanks for the crazy awesome day guys.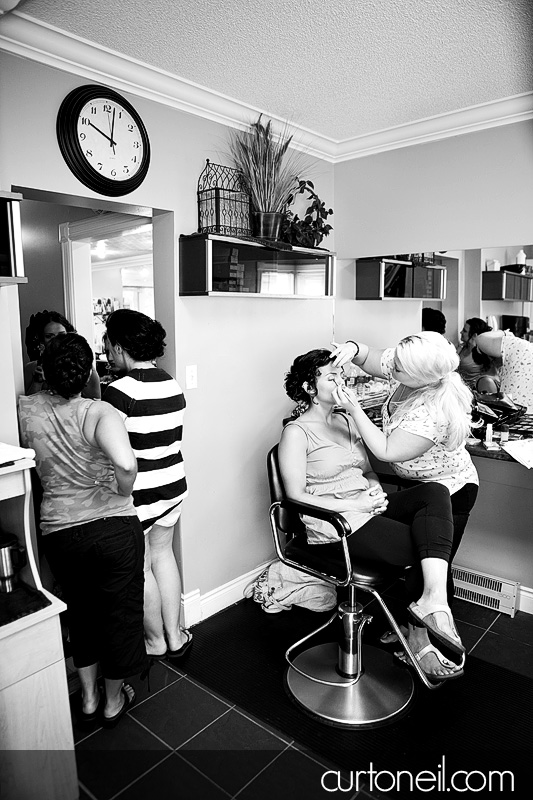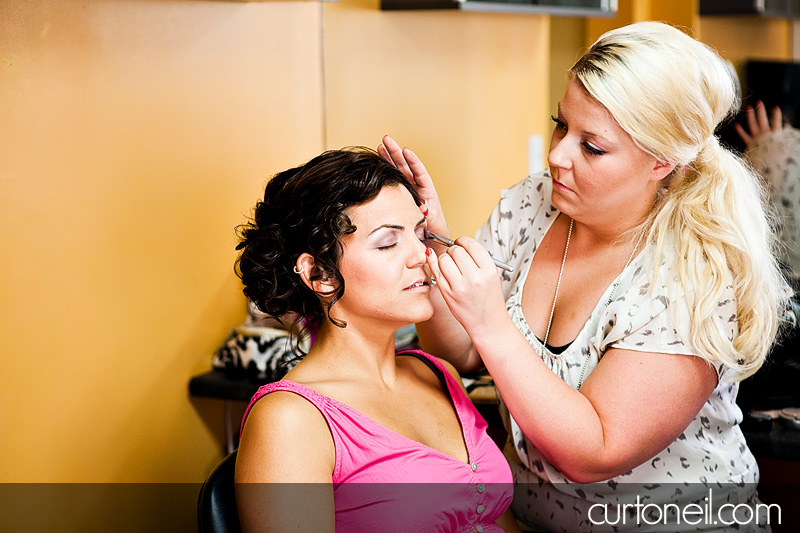 Caught by Bryan during the family formal session:


Candid caught by Bryan while I was with the guys:




















As a warning, Sandy's mom you probably don't want to see what you're daughter is doing in the last shot. As a little back story as I set things up and get couples in place I generally fire off a test shot or two and usually tell the couples I'm doing this just so I make sure everything is looking right. Sometimes I capture some great candid moments between the couples and use those shots, other times I just trash the shot because no one is looking good and yet other times I get something similar to below. The abuse I take I tell ya!