So I seem to have this curse following me that if you have your wedding at the Water Tower Inn chances are you will get rained on. Not every wedding that I've shot there has had rain but the majority have. So be warned.
Mel and Tim didn't care though and went through with the outdoor ceremony which was squeezed in through the raindrops. The bridal party then even humoured me to head outside for some shots which we slid in through down pours. Thanks for being huge troopers guys – especially the groomsmen who let the girls hide under the umbrellas while we sat in the rain.
Thanks for the great day Mel and Tim and the great memories.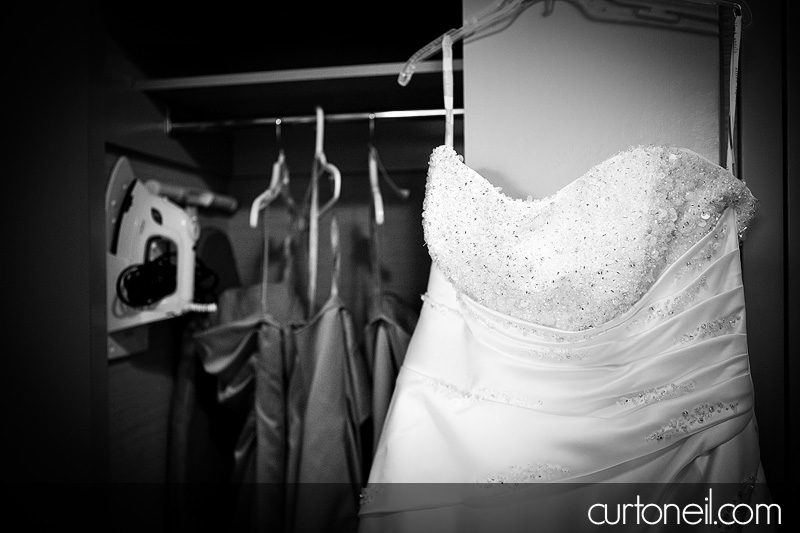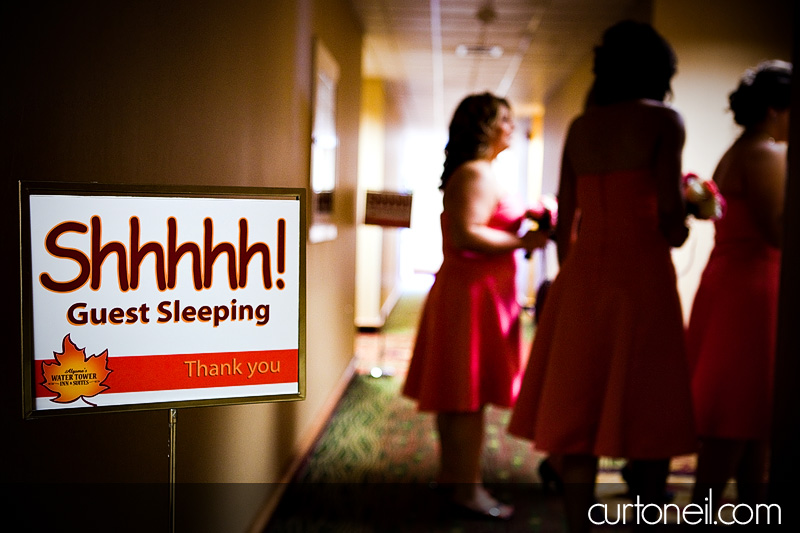 Shot by Tim: