Mel and Ryan had a gorgeous day for the wedding at the start of August. They held their ceremony and reception at the Water Tower Inn and we made a mini adventure to Wishart Park for the bridal party photos. The best part about Wishart Park is the easy access to water that isn't too deep; this allows us some fun shots in it which also acts as a way to cool down. We did one shot with just the bridal party out on rocks and in the stream leaving Mel and Ryan back on shore. I gave my camera to Ryan for safe keeping as I was helping the ring bearer back to dry land and then right in front of my eyes one of the bridesmaids slipped and fell into the stream. Frozen, I stare at the fallen bridesmaid, I look back at Ryan holding my camera, back at the bridesmaid and back at Ryan. Nothing. I get to shore and Ryan says to me "I should have taken a picture there right?" Absolutely right Ryan, absolutely right.
Thanks for the great day guys and for everyone willing to hop in the water even if it meant someone was falling in.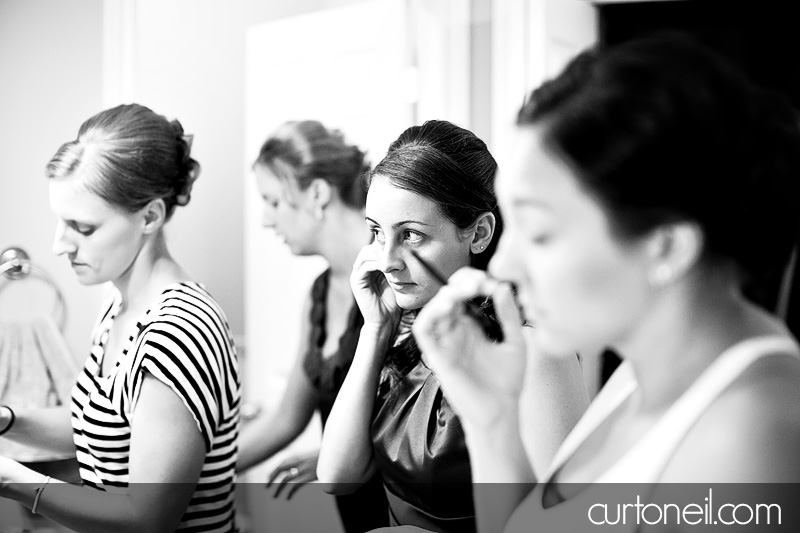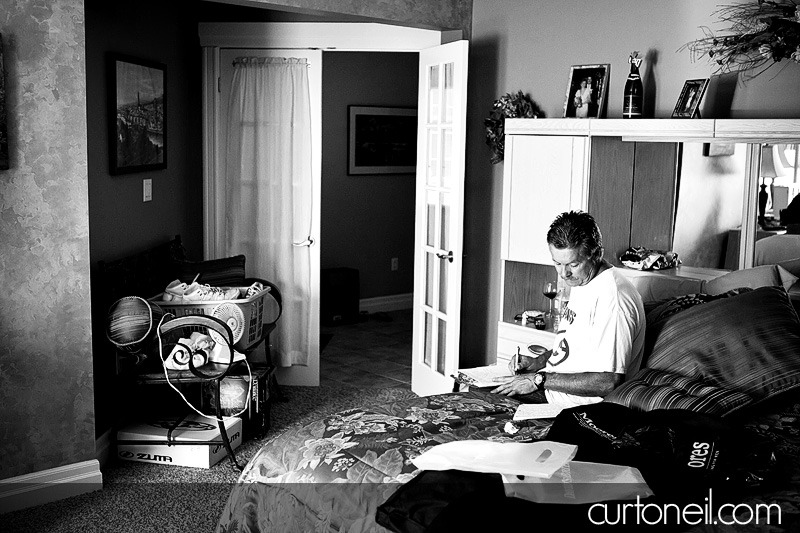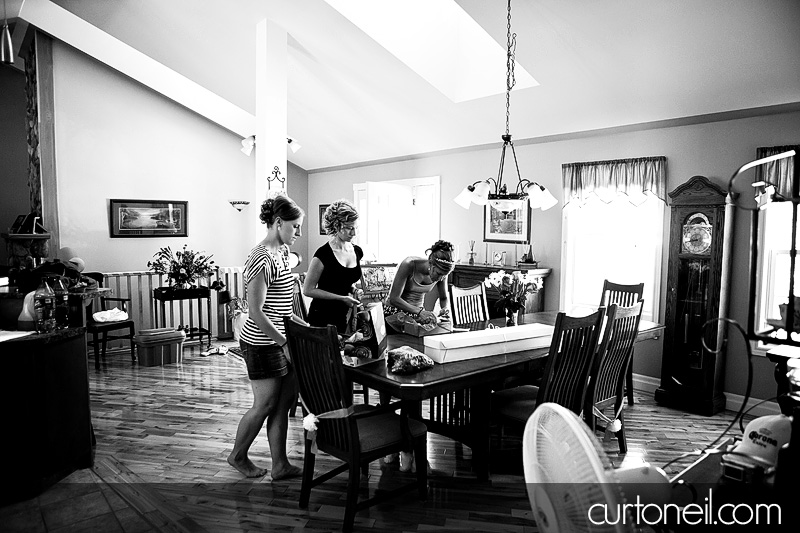 And as is usually the case; I put groomsmen to work on the day. Here's Ryan's brother Brody helping me out with lighting and the safety of Mel's dress during Mel and Ryan's formal session time.