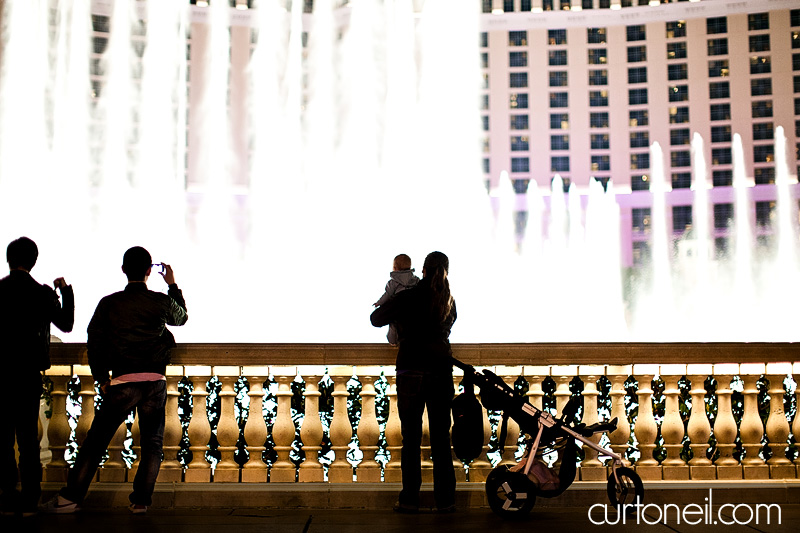 It's been some time since I've updated the site but that's okay. We were on a little vacation/attending a photography convention at the end of February in Las Vegas. It was Reese's first big trip in an airplane and everything went smoothly. Above is a shot on our last night of Jes and Reese enjoying the fountains at the Bellagio. One of the highlights of the trip was being able to go to a private concert by Ingrid Michaelson; for those who don't know a number of her songs were performed at our wedding so it was pretty cool to say that her show was Reese's first concert.
Moving on to a little "house cleaning" I've been having numerous email problems for at least a month/month and a half. I thought they were fixed before we left but they continued on. I believe everything is fixed (or on the way to be fixed) now. Essentially a lot of email coming in was going to spam folders and never seen and I'm not sure if emails out were doing the same thing. So if you haven't heard from me I apologize.
Moving forward there's a couple of behind the scenes changes coming down the line and I'm definitely looking forward to an awesome 2012!