Being a photographer and planning details for your own wedding you bring a lot of photography into it. Jes and I spent the other day trying to get shots of our three dogs to bring them into the wedding. Unfortunately they are unable to partake in the wedding day itself because of rules but we were trying our best to get them there photo wise. We have two basset hounds named Domino and Fozzie and a Jack Russell terrier named Harvey. Trying to get them posed and set up with signs was harder than we thought as all three of their personalities started to clash. Below are some of the outtakes from that shoot. It's been too long for them not to have made an appearance here anyway.
On the left is Harvey near the end of the shoot; on the right are all three boys singing a song.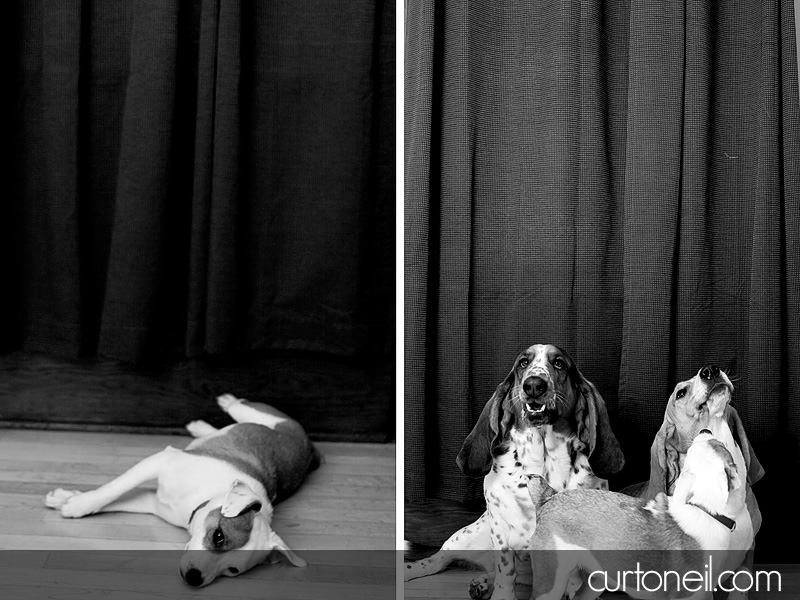 Here's Domino showing us his "sit" that didn't fair too well in dog obedience class – we didn't last long.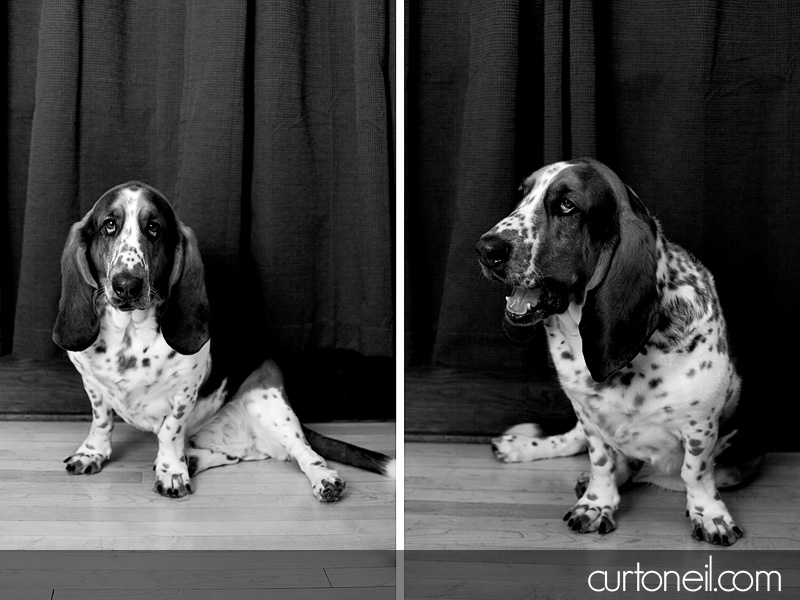 Next up is Fozzie in his only two shots actually sitting. We tried putting a sign by his head at one time and he did his normal "I'm afraid of everything" move and hid under the dining room table.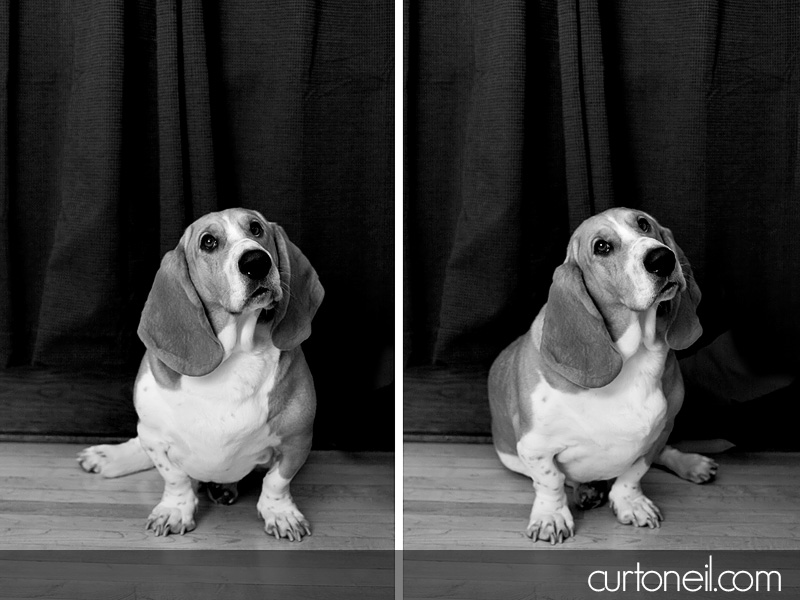 And finally Harvey giving the impression that he doesn't bounce off of the walls twenty-four seven.

To end it off are two more shots. The last one makes Jes laugh every time she sees it. In the background is the sign that Fozzie was supposed to sit by but became afraid – you can see him staring it down and Harvey giving the camera some sneaky side attitude.

As usual feel free to leave some comments in the comment section below. I love reading and seeing what others have to say.