Before you go any further this post needs musical accompaniment, so grab your Lion Ride disc and throw it in or head to Lion Ride's MySpace and get your volume turned to 11.
This shoot probably ranks up to being one of the funnest shoots I've had. Five rockers, me, Jes helping out, finding ourselves in some interesting areas and smashing some gear along the way. If you've been following the site for any amount of time now you know that Lion Ride is one of the few bands that I try my hardest to make it out to see live and generally still shoot their live shows. Their shows are filled with great music but also tonnes of energy which in my opinion makes them a band you simply can't miss. The boys made a trip back to the Sault at the start of April and we were able to squeeze a promo shoot in for them a few hours before they went on; in a sign of me getting old I crashed at home before their gig and missed it.
For the shoot we used different parts of the Algonquin Hotel – we pretty much had free access to any area that we wanted to get into. This started off with us walking through a cooler of the basement bar, getting out a back door of it, then through another door and into the boiler room. The bartender kept coming to check on us because the doors only opened from the one side. I still can't believe I laid on the floors back there. From there we hit up a couple of the hotel rooms: yes that's a bathtub they are in; and we finished off the shoot outside on one of the side streets leading up to the place.
Thanks for the awesome night guys and for letting me try out a few new things. Quotes of the night (as best as I can remember them):
Mikey: "So what exactly am I looking at here… like what part of that is the camera?"
Indovina: "I saw the Bieber movie… I really liked it"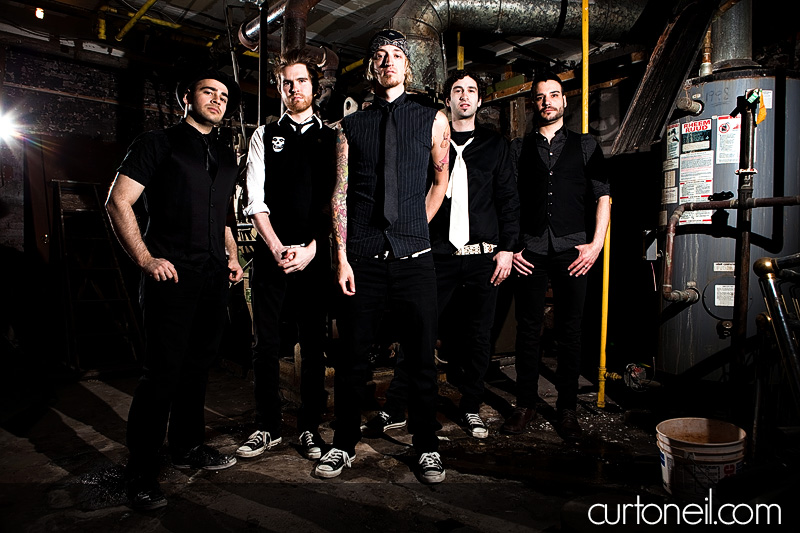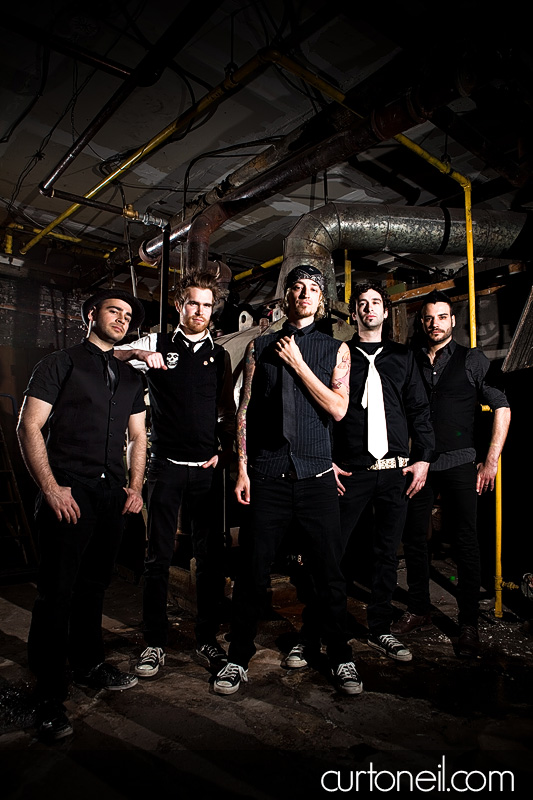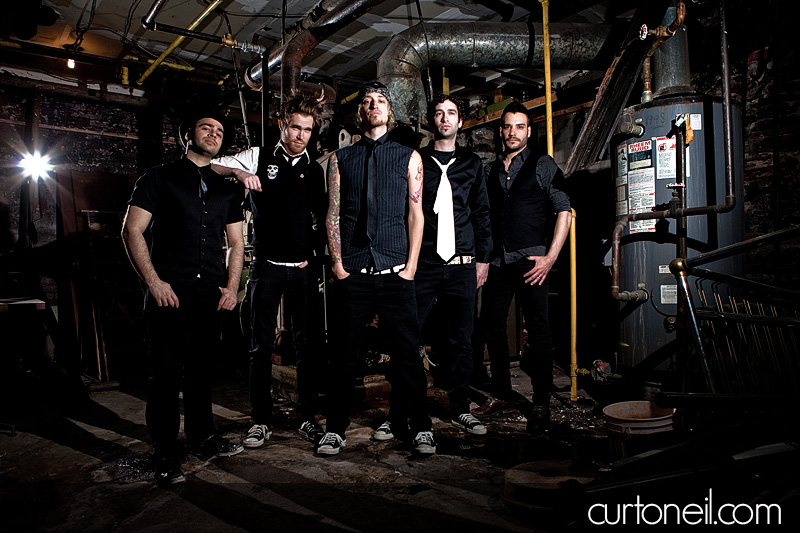 Big thanks go out to Jes for helping me out with moving equipment around, keeping things in check etc and to Jackie Hall from Escape Photography for letting me borrow a portable battery pack.