Today is Jes' birthday. Her present from me is so full of awesome that I had to wrap it in Christmas paper. I have this set as a timed post so it should go live while I'm sleeping. I'm not sure if Jes is waiting until midnight to open her present or if she'll do it tomorrow but either way I'll get some pics up of it when she sees it.
I'd like to think she had a good year – we got to take one crazy trip to Egypt, we added a new addition to our family in the form of hyper Harvey, she has helped me launch and successfully run this photo business and we got married. To top it off we're heading to Green Bay on Sunday for their home opener against the Chicago Bears. For those of you keeping track at home – I proposed at Lambeau Field and she didn't believe me thinking I was just "excited about the game".
Here are some shots from the year. The first is from our engagement shoot in Las Vegas (if you've been following the site you've seen it before) and the next two are outtakes from our wedding invites.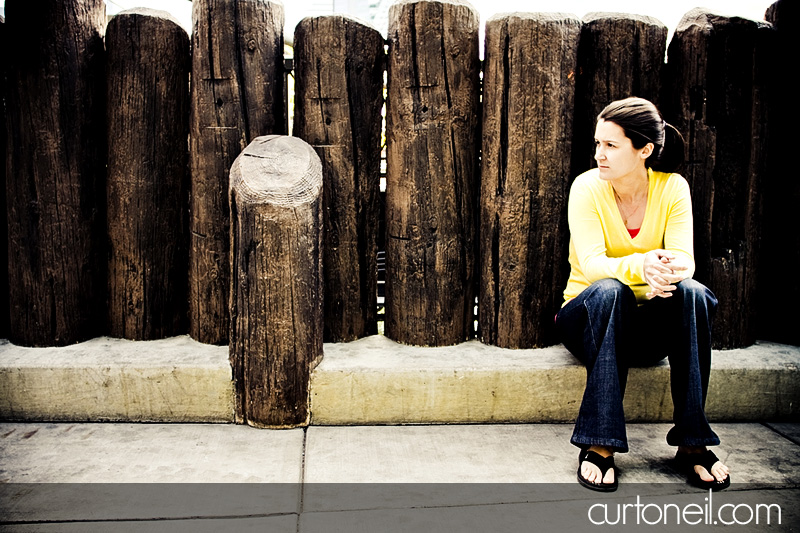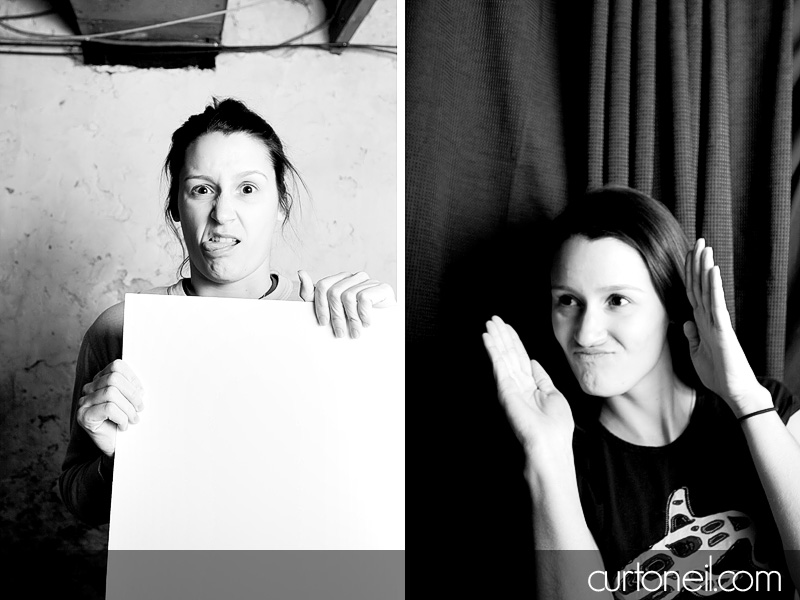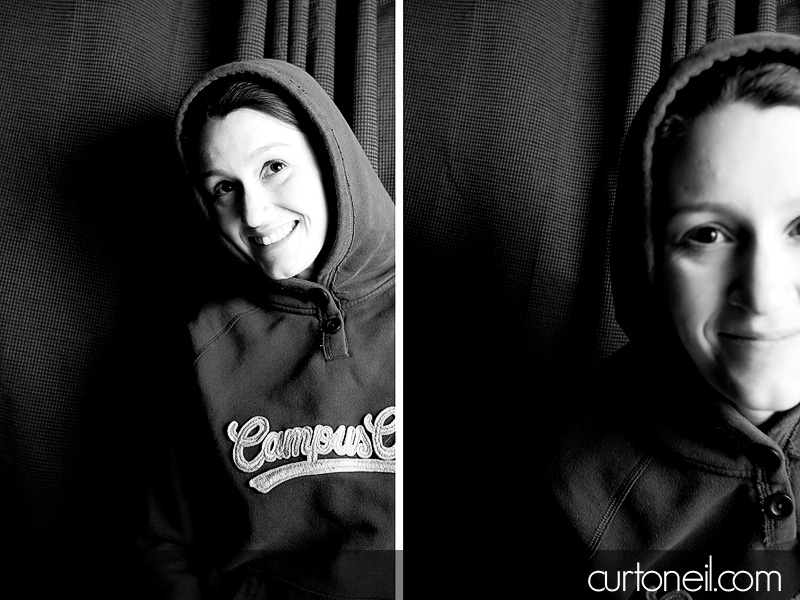 And I'm going to end with two shots from our wedding shot by the extremely awesome Mark Ridout. The wedding day was great and having Mark there (along with Chantal) to help capture it made it even better!

A small story leading into the next image. We borrowed a farm about five minutes away from our location (thanks to Mark the owner of the farm). Mark (the photographer) suggested that it would be awesome if Jes somehow got to the top of all of the hay bales in the barn. Mark (the farmer) went to grab a ladder for her to climb but in the mean time Jes was bouncing off a tractor, climbing onto the first level of hay and then running and jumping up to the second level. All of this to get the shot below (aftermath to this shot and story was me getting to punt the bouquet into the lake!).

EDIT: She didn't open her present last night. So pics will be delayed on that.