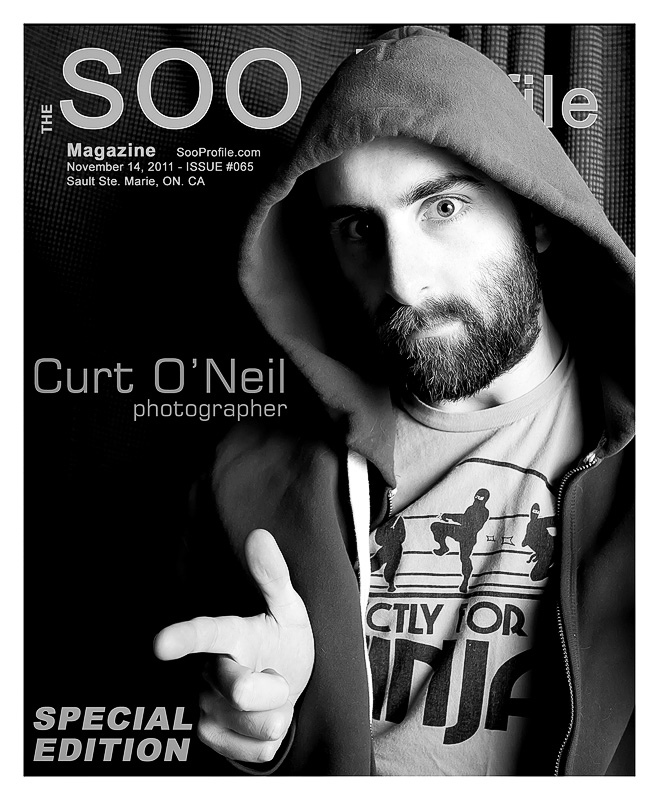 Just a quick note to let you know I'm featured in the current issue of Soo Profile Magazine. You can check it out online at their site or read a hard copy over lunch at one of the many local eateries who have it available. I believe it should be making its way out to them come midweek.
As a photographer I'm generally behind the camera, Jes and I try our own set of family photos every year but we barely look at them as I'm always working on couples/families shots. I don't have any updated shots of myself; verification of that would be just checking out my about me page on here, no shot of me (this will get rectified over winter I promise). So when the magazine was looking for a self portrait of me I had to go digging through my files. The above shot is an outtake from our wedding invitations. Jes hates it, I think it's hilarious; there's ninjas on my shirt, my hand is making a gun and the backdrop is our living room curtain!
And how about them Packers?