As some of you may know, I've spent the last half of February out in Vegas getting my learn on (that's how the cool people in Vegas say it, I'm sure of it). I attended a week long educational workshop followed up by a larger conference and tradeshow. To top it off I got to hang out with the friends I've made over the last couple of years throughout the US and Canada; it seems to be the only time I actually see them. I also got to meet a lot of awesome new people as well.
I'm back now – after a flight cancellation which delayed me an extra day in Vegas, first flight delay and then switching planes (almost twice) in Detroit and getting home about 2 hrs after the scheduled arrival time. I'm back. I'm sick but on the mend and working my way back through my emails. You should be getting a response shortly. I did get to the majority of initial inquiries on my lost day in Vegas.
Below are two quick shots from the workshop I attended. We had the luxury of models, makeup artists, styling and basically any piece of equipment we could imagine so these are in no way "real world" situations. Let's call it a controlled environment. This first shot I'm calling "Creepy Bunny Is Creepy"; it was shot during my mentoring session with John Michael Cooper who is simply a genius; I was assisted by new friend Tanya.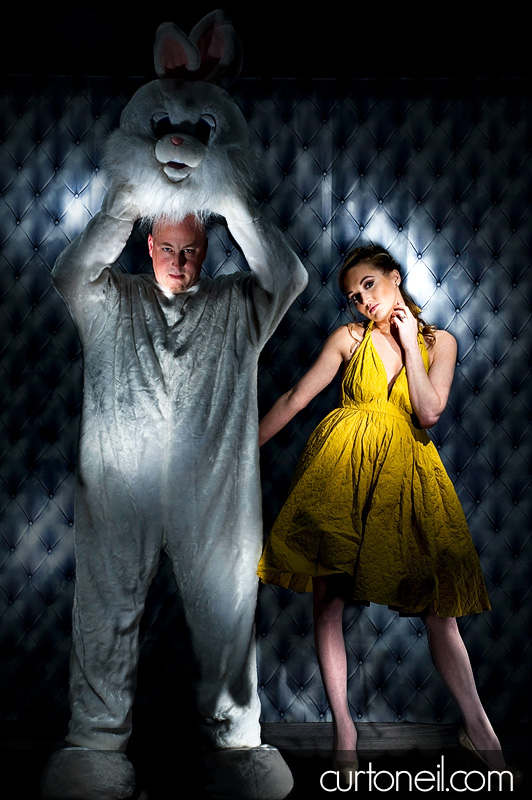 This second shot is from an ad hoc session one night with mad scientist Chuck Arlund outside the hotel.