There's only one way that I want to describe how hot it was when Steph, Chris and I got together for their engagement shoot but I know Jes would be telling me that it was inappropriate and I'd have to edit the post etc so I'm going with a different analogy. It was hot, hotter than a turkey sandwich coming out of the oven at a fancy sandwich maker place. The sort of hot where you would start sweating while you were thinking. Steph and Chris were awesome though and made the best of the night. We shot this out at Sunnyside Beach at Steph's aunt's house; based on the heat I was going in the water no matter what and luckily they humoured me (like most people lately) and walked on in as well.
Thanks for the great night guys; and thanks for the laughs (lots of evidence of that below).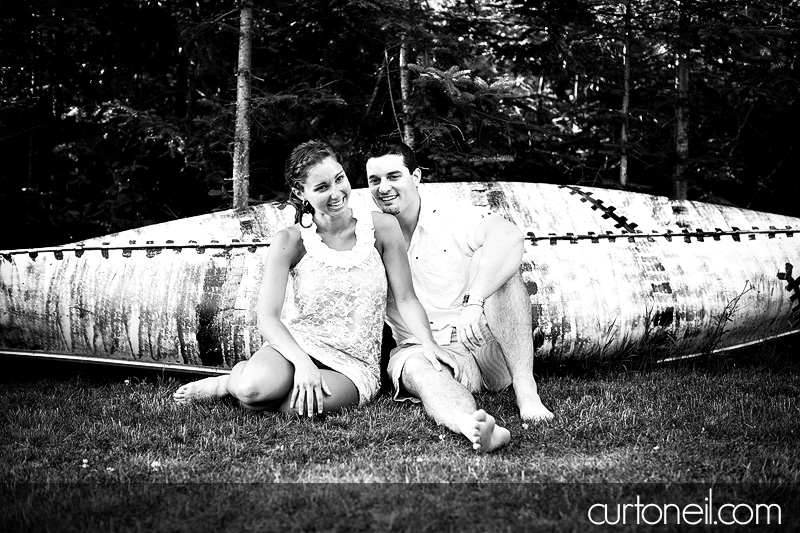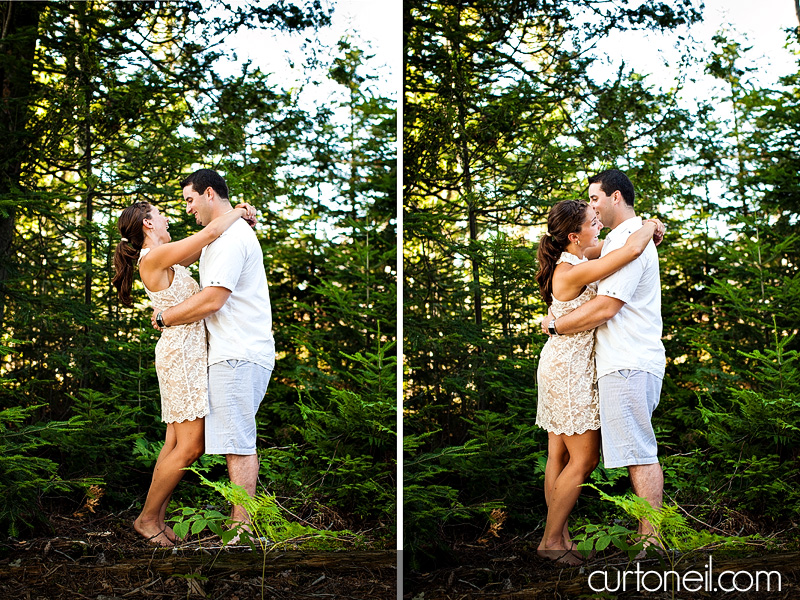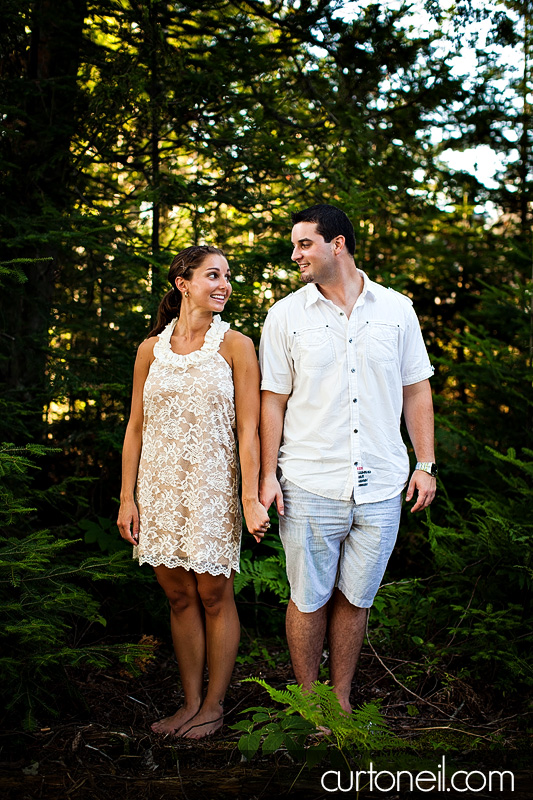 And as usual is the case when I'm out shooting, I'm doing something really messed up and the couple will generally say "I wish I had a camera to take a picture of what you're doing". I get myself into some pretty weird predicaments I'll admit. So while I was in the water, Steph wished she had a camera to take a shot of me trying not to get my shorts wet while kneeling, so I passed her my camera and these are the results.