Mel and Jim had an originally planned for engagement shoot get rained out on. We grabbed about 5 shots or so as Mel and Jim's dog Gunner was with us and we wanted to make sure we had a shot of him. About a month later we were able to actually get their real engagement shoot in. This time we headed out to Wishart Park which was a great area that I had not shot in yet. As the day started to get a bit warmer out the decision was made to get in the water – which is now a situation I'm putting a lot of my couples in if there is water around – might as well use it right?
Thanks for the great day guys and I'm looking forward to the trip down to Cambridge for the wedding in late September.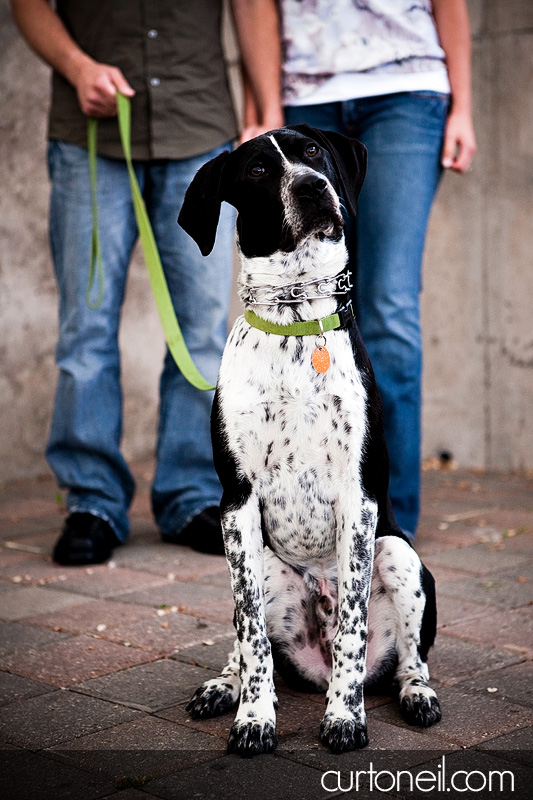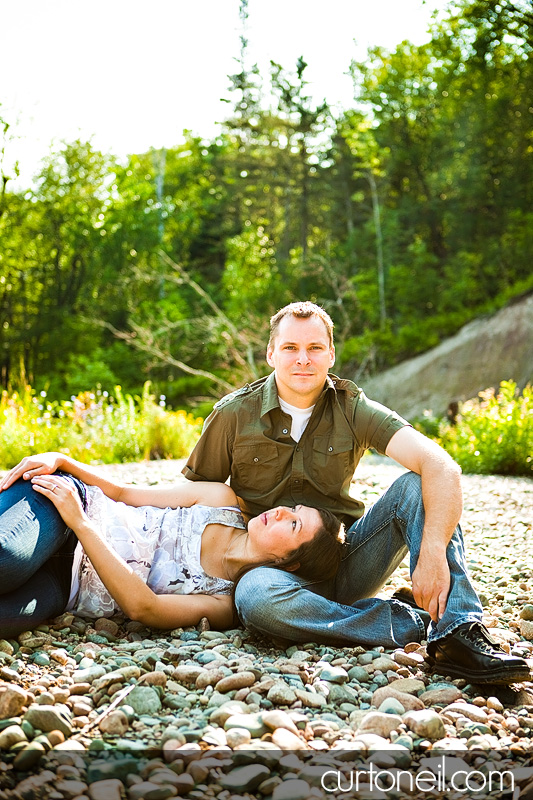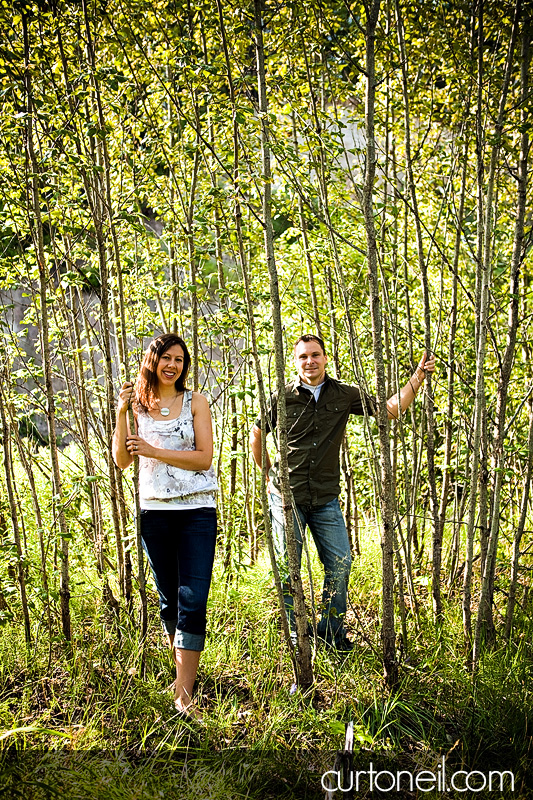 And just because I'm making my couples go in the water doesn't mean I'm safe standing on dry land. I'm out there with them and usually laying across rocks trying to get that one shot. Here's a shot Mel got of me when she took my camera and Jim was helping me off the rocks I was stuck on.