The sneak peek of our engagement shoot received some great feedback so I worked a bit harder and got these shots ready to go up sooner than later. I think the shots in the sneak peek are some of my favourites but these ones also stand out to me.
I'm going to get this under way with a dance party first. After going through the shots I think I can make an outtake post of just times when Jes and I broke out in dancing instead of posing.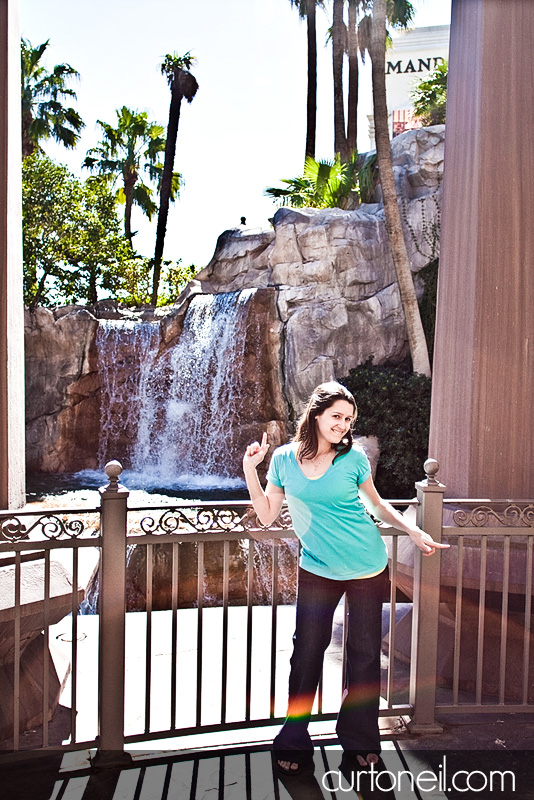 We walked all the way to what we thought was the Welcome to Las Vegas sign. However after approaching the location and being able to see what was written on the sign all we found was this Drive Carefully one. In protest we decided to sit on the fake grass and take some shots from there.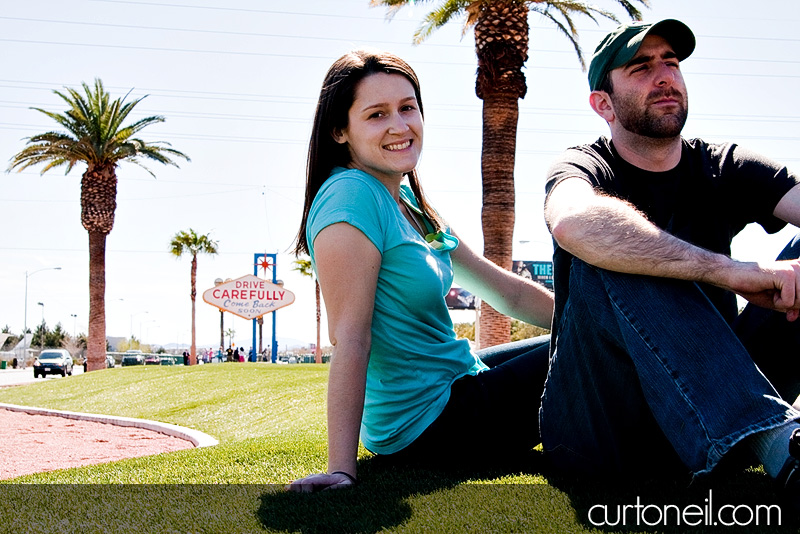 After being disappointed about not finding the famous sign we headed back toward the strip and stopped off at the Mandalay Bay and its awesome entrance for some shots.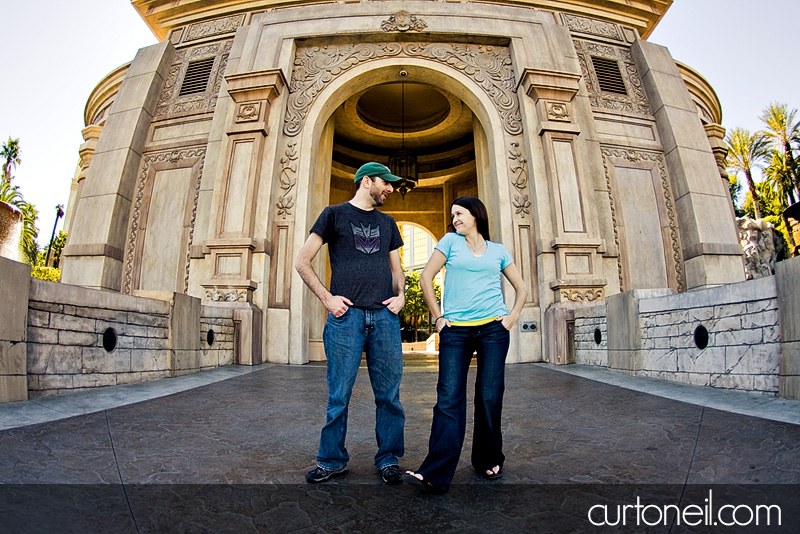 We were having a nice quiet time minding our own business and then we had to break out into full ninja mode to protect the hotel and casino from evil doers. Maybe we should moonlight as body guards or secret service or possibly even professional wrestlers.

Later in the day we headed to the Venetian as we knew there would be some great architecture there and after I saw these doors I couldn't resist them. As a fun side note the first time we were in Vegas we did go for a gondola ride while wearing jogging pants. Take that fancy hotel!


The next day we did some quick shots around our hotel the New York New York. You may remember the setting of the first shot from the sneak peek post, the second shot was taken on the Brooklyn Bridge replica.


On our last night we checked out Jersey Boys which we both highly recommend and when we got back we took a few shots around New York New York. We kept putting the night shots off as we were doing other things from checking out shows, taking a 60 minute bus ride to downtown Las Vegas while being entertained by an intoxicated (not intoxicating) old man and just crashing in the hotel room after a long day of walking around.

It was definitely a fun trip and we're happy with what we came back with. And for those of you screaming at the computer screen saying that the Vegas sign is on the other side of the drive carefully sign – we know. We have some shots from there. I was just testing to see how many people we could fool. Hit up the comments to let me know what you think.