As some of you may know I have three dogs; Domino, Fozzie and Harvey. Most people who meet them love them and our groomer is no exception. We've been going to Linda for close to 5 years now and she simply spoils the boys when we get there. She's been asking me to do pet portraits for her for probably the past year and we are finally going to do it.
So on Tuesday, December 7th the PAWsome Booth will make its debut. As an animal lover I know how awesome it is to have great pictures of my pets. You will get 15 minutes of shooting time and a free 4×6 or 5×7 (your choice – picked online after the session) for $10 with proceeds going to the Soup Kitchen. Linda's Pet Grooming is currently working with the Soup Kitchen so I thought I would tie this in with that as well. The time frame for the sessions is 10 AM to 3:30 PM and 5 PM to 8 PM and you can reserve your time either at Linda's or contact me through email (address at the bottom of the site). All sessions will be held at Linda's Pet Grooming on Queen St. You will get access to all shots from the session to choose your favourite as your free print and order any others you may like.
Update: All evening sessions have been booked. Morning and a couple of afternoon spots are still available.
Update 2: All spots have now been booked!
Below are some samples of my boys; Harvey in his hoodie, Domino relaxing and Fozzie looking for a treat.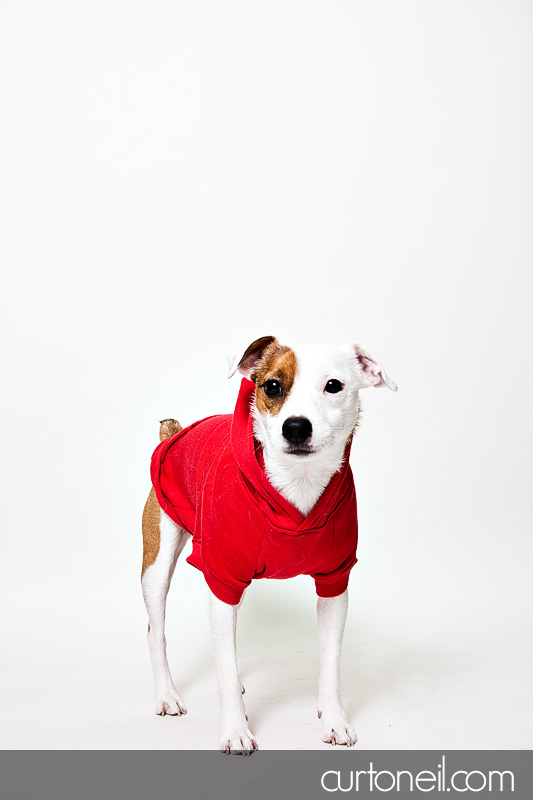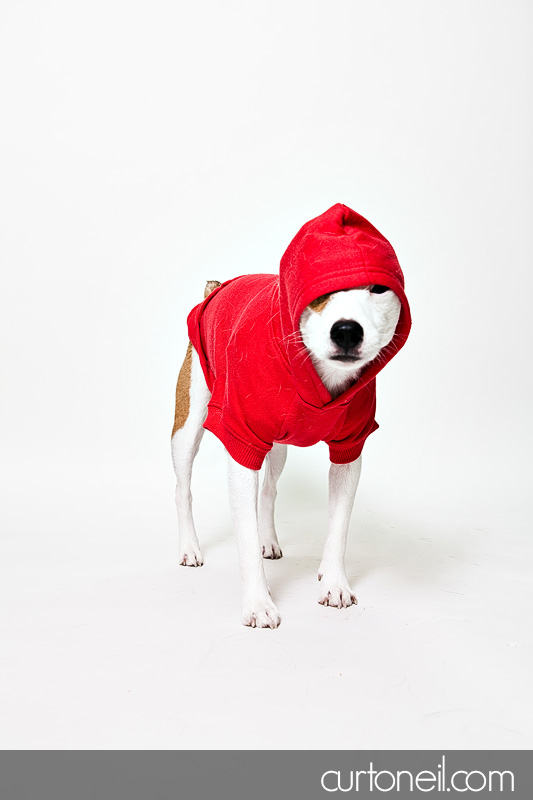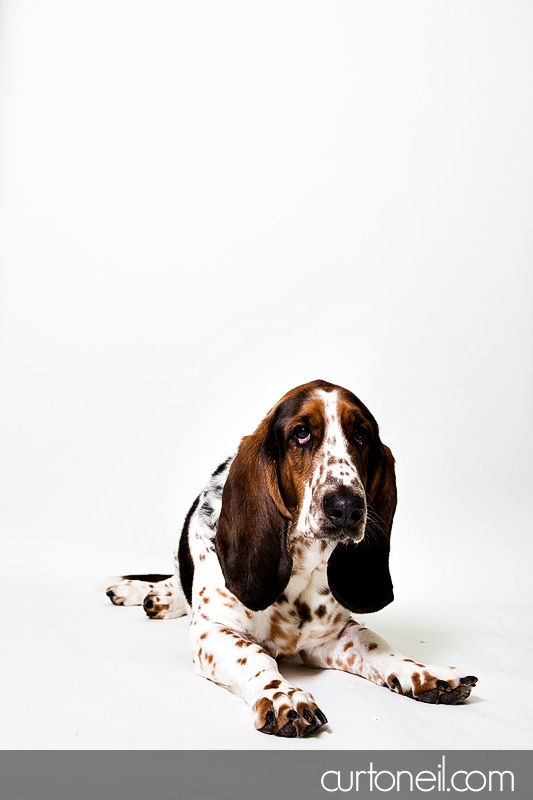 And for you keeners out there – yes we dropped the "e" from awesome. It's been in debate on if it looked good in there or not.