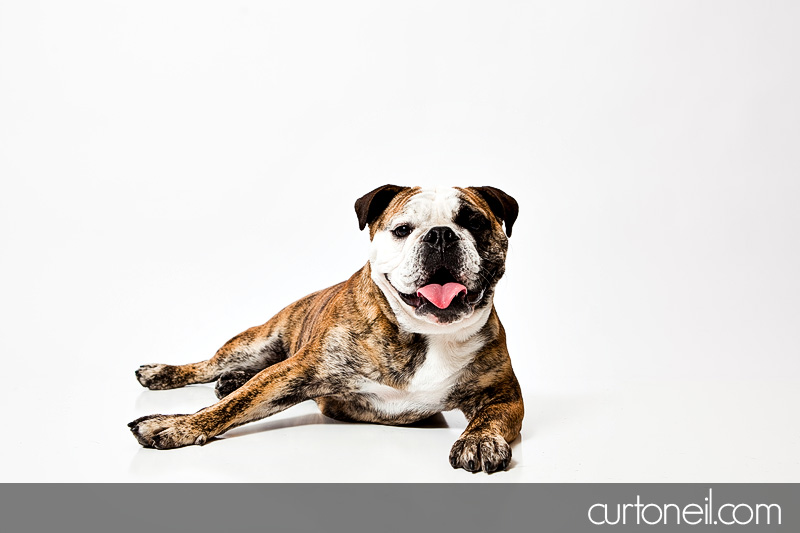 *FULLY BOOKED*
I eluded to it last week on my Facebook page and now that the majority of details are in place it's time to announce Pawsome Booth 2011! This year I am running it over two days to accommodate more people; last year we shot for an extra hour and a half sneaking people in. We're moving locations into a bigger space; Steve and the gang at loplops have agreed to let us use the bar for the shoot and will be opening the doors just for us (bar is still closed – for some reason I just know I'll be getting asked that question).
Each session will be $10 with the proceeds going to the Soup Kitchen. The session will last up to 15 minutes (sometimes it takes the pet a few minutes to get comfortable) and all photos will be available online for viewing a few days after the shoots are done. For the $10 you will receive one free 4×6 or 5×7 print. Beyond that you can choose to purchase additional prints, enlargements, or canvases if you wish. We can definitely accommodate multiple pets and you can either add them all into one session or we can block off two or more sessions for you.
New this year: if you also bring in 2 cans of food for your 15 minute session your name will be entered into a draw to win a 16×24 canvas of your favourite shot. ($275 value) (you still need to bring the $10 for the session)
The dates and times available are:
Sunday, November 27: 12-4 and 5-8 (completely booked)
Monday, November 28: 10-2 and 3-6 (completely booked)
NEW Tuesday, November 29: 4-8 (completely booked)
booking in 15 minute increments (12:00, 12:15, 12:30, etc)
Even though we only had dogs show up last year it is open to other pets. Just be aware that dogs will be around for the most part in case you have a pet that is afraid of them.
In order to secure a session send me off an email or use the contact form on the site. I'm currently travelling until Monday night so my responses and confirmation of times booked may be a bit delayed. Times will be allotted on a first come first serve basis.
I'd like to thank loplops and Linda's Pet Grooming for their support with making this a success.